New: Loomio chat integrations!
• Written by Anthony Cabraal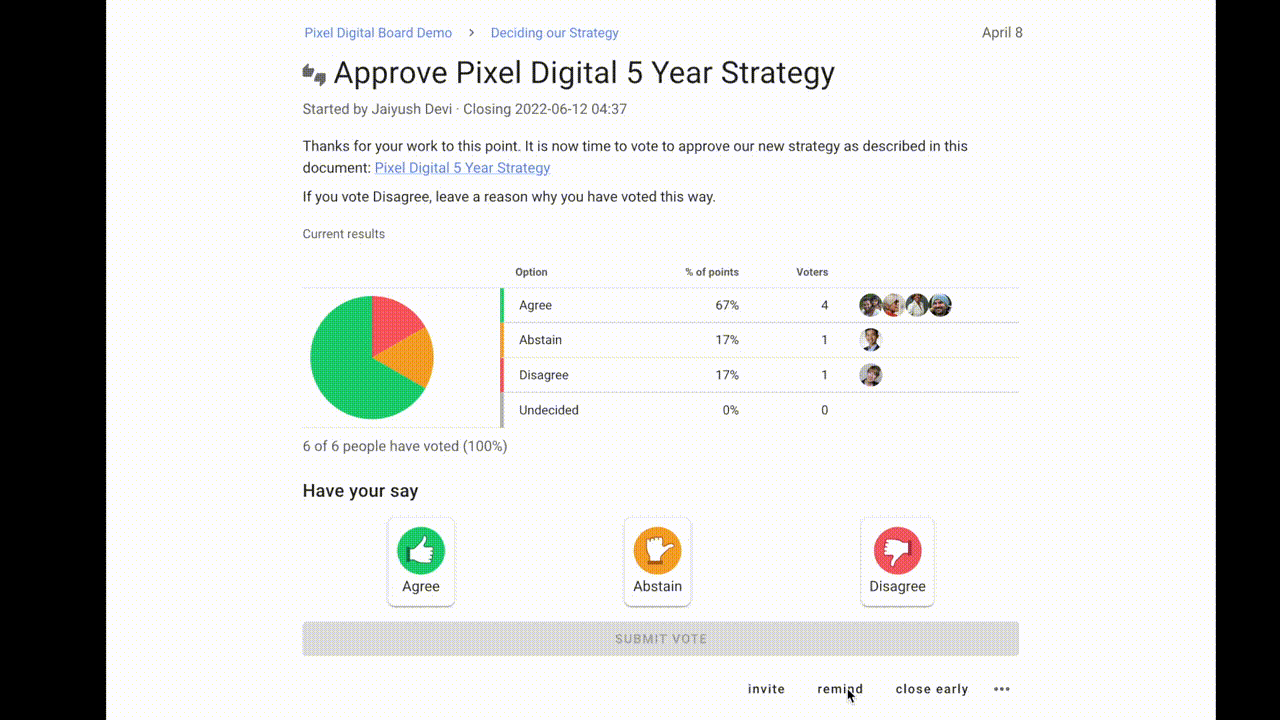 Does your organization run on Slack, Discord, Microsoft Teams, Mattermost or Matrix? Loomio has a chatbot for you!
We all know the challenge of trying to have prioritized discussions and make decisions in the wrong forums. Loomio now makes it seamless to connect your online boardroom and decision making, to the hallways and watercooler where the chat happens.
This integration makes it much easier for you to keep everyone included as important decisions get made, regardless of their preferred discussion platforms. Check out the guide on how to set it up for your group.
You might know that we've had a basic chat integration for a while, but with this update:
You can manually notify the chatroom at any time, with the Invite or Remind buttons.
The bot includes decision results right in the chatroom, and generally the formatting is much better.
We support more services including Matrix.
What else is new?
Since the last newsletter our team has been busy pushing product updates and fixes. Here are a few highlights:
Host your group data in the EU with our new loomio.eu service 🇪🇺. Get in touch if you would like your group transferred out of the USA and over to loomio.eu.
Dark mode. 😎
Improved performance and readability on discussion threads with navigation sidebars - no more jumpy thread pages. 🧵
Transfer your group data to a private server or bring your group data on to a Loomio hosted service with easy import and export of group data 🗄️
You can now start a thread and make it only visible to the specific people you invite with private invite only threads. 🤫
What's coming next?
Our most requested feature - Templates, a way to code your own workflows and processes into your Loomio group so they're easy to adopt, is in the final stages of development, you'll hear all about it in the next newsletter.
Loomio for DAOs.
With the continued rise of Web3, Loomio is being used by more and more DAOs to set up robust, transparent decision making agreements. Learn more about how Loomio can help your DAO here.
Tags: Integrations Chat Features Product
---
Would you like to keep in touch?
Join the Loomio newsletter to hear about product updates, upcoming events and stories from organizations using Loomio.
Delivered every 2 or 3 months.