Loomio exists to make it easy for anyone, anywhere, to participate in decisions that affect their lives.
We believe that more people practicing effective, inclusive decision-making can change how organizations work and enable a thriving and more equitable future – at a global scale; more adaptive organizations, more participatory government, more empowered citizens and more resilient communities.
Our values
Independent and neutral.
Loomio is committed to remaining independent so it can provide a neutral place for any group to come together.
Open-source and open collaboration.
Loomio aims to develop open-source tools that make online collaboration accessible to everyone.
Adaptive, reflexive, user-driven.
Loomio aims to develop tools that are iterative, self-reflexive and adaptive, driven by the collective wisdom of the user community.
Inclusivity and diversity.
Loomio is founded on principles of inclusion and diversity.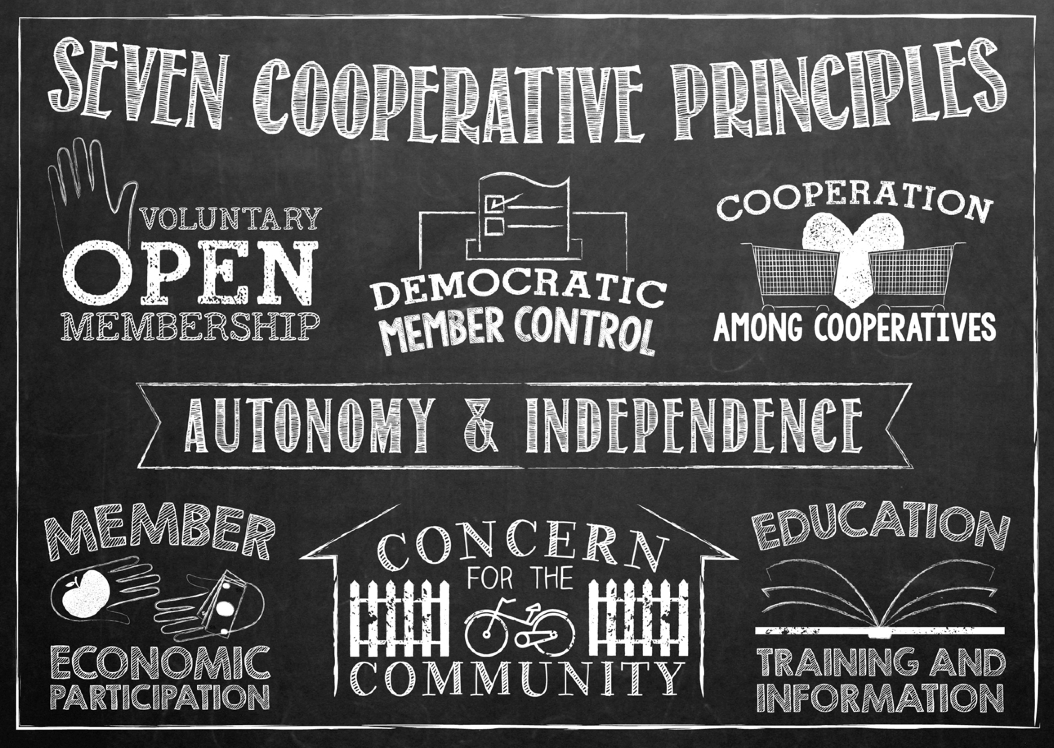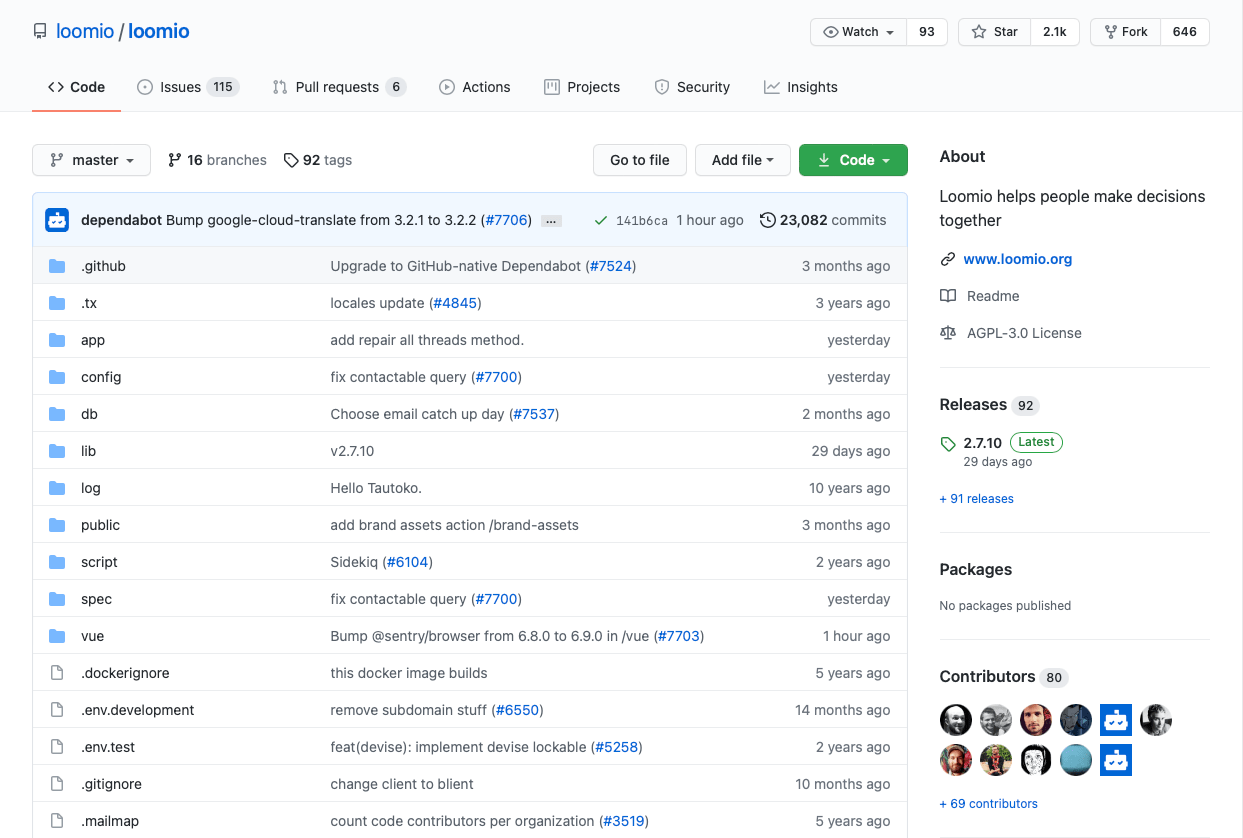 Open-source software
Loomio software is open-source and our values are an intrinsic part of our software:
a flexible and versatile tool for many applications,
designed to promote collaboration,
engage people to work together towards an outcome.
Use discussion threads and polls/proposals to progress the discussion.
How are we organized?
Loomio Limited is a for-profit social enterprise owned by worker-owned Loomio Cooperative.
We believe it is important for people working in the business to have a say and a stake in the future direction of our business and is a way to embed our values of collaboration. We value our investor shareholders who along with cooperative members appoint board directors to govern Loomio.
Although Loomio's software and service is available globally, we operate with a small team based in Aotearoa, New Zealand of software developers, customer development and support, marketing and financial operations.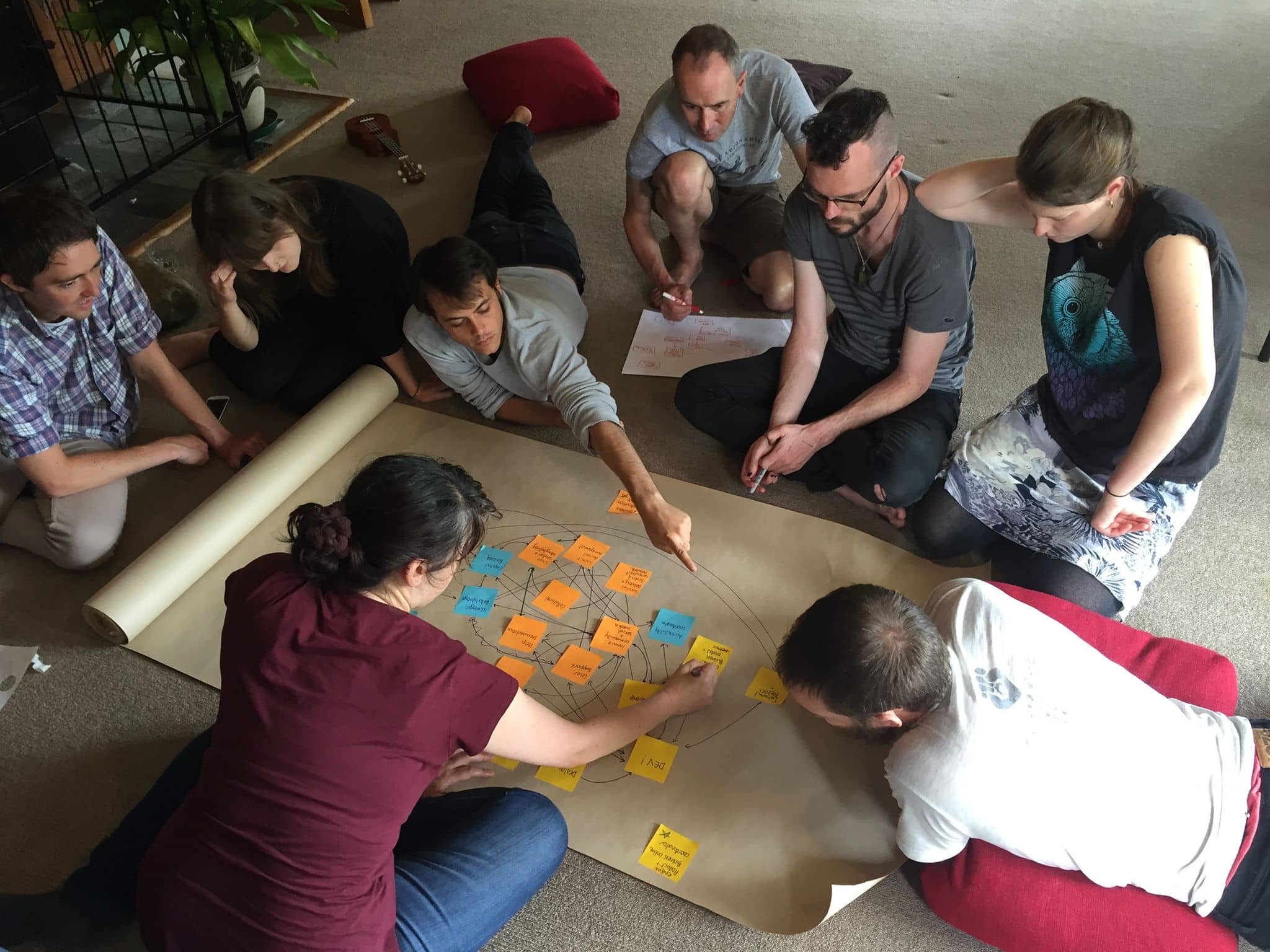 Social enterprise
We support community and volunteer organizations around the world to use Loomio by offering a low one-time payment for community groups to engage with as many people as they need, and for as long as they need.
Our History
Members of the Occupy Wellington movement met up with some people at Enspiral and we realized we had a common need for a better decision-making tool.
As non-hierarchical groups that aim to give all members a voice in the process, traditional top-down decision-making wasn't an option, but consensus decision-making requiring everyone to sit in a circle and talk each point through was too slow and inefficient.
Our goal as a team is to create a simple, effective tool that helps groups move together.
We committed from the outset to create a free and open source tool.
First crowdfunding campaign on PledgeMe.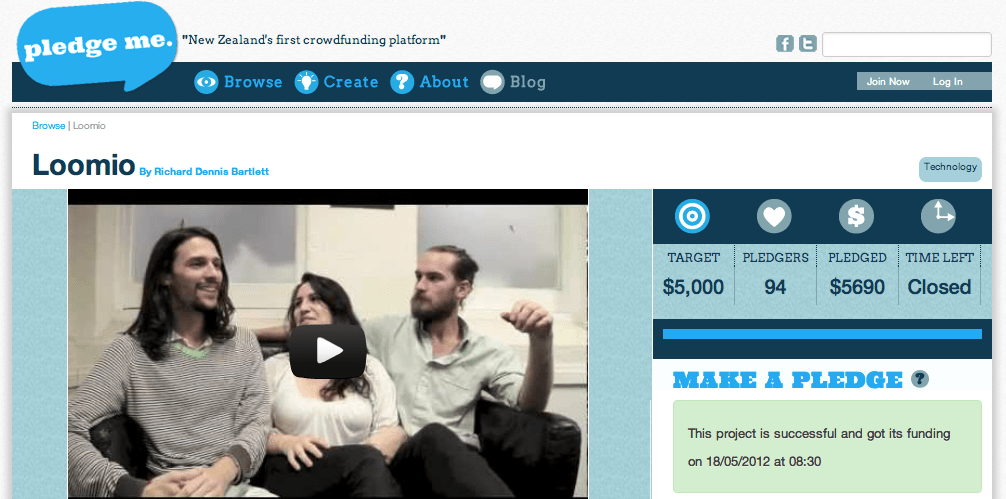 Loomio registered as a worker-owned cooperative, releasing Loomio Beta, an early prototype.
People started using Loomio to do amazing things in workplaces and communities around the world. From cross-timezone collaboration in startups, to dynamic community organising, to engaging citizens in policy development, the inspiring stories kept coming.
Loomio became recognized globally as a tool for change and we launched a successful crowdfunding campaign with support from over 1,600 people contributing USD 125,000 to build and release Loomio 1.0 focussing on mobile, accessible, easy, safe.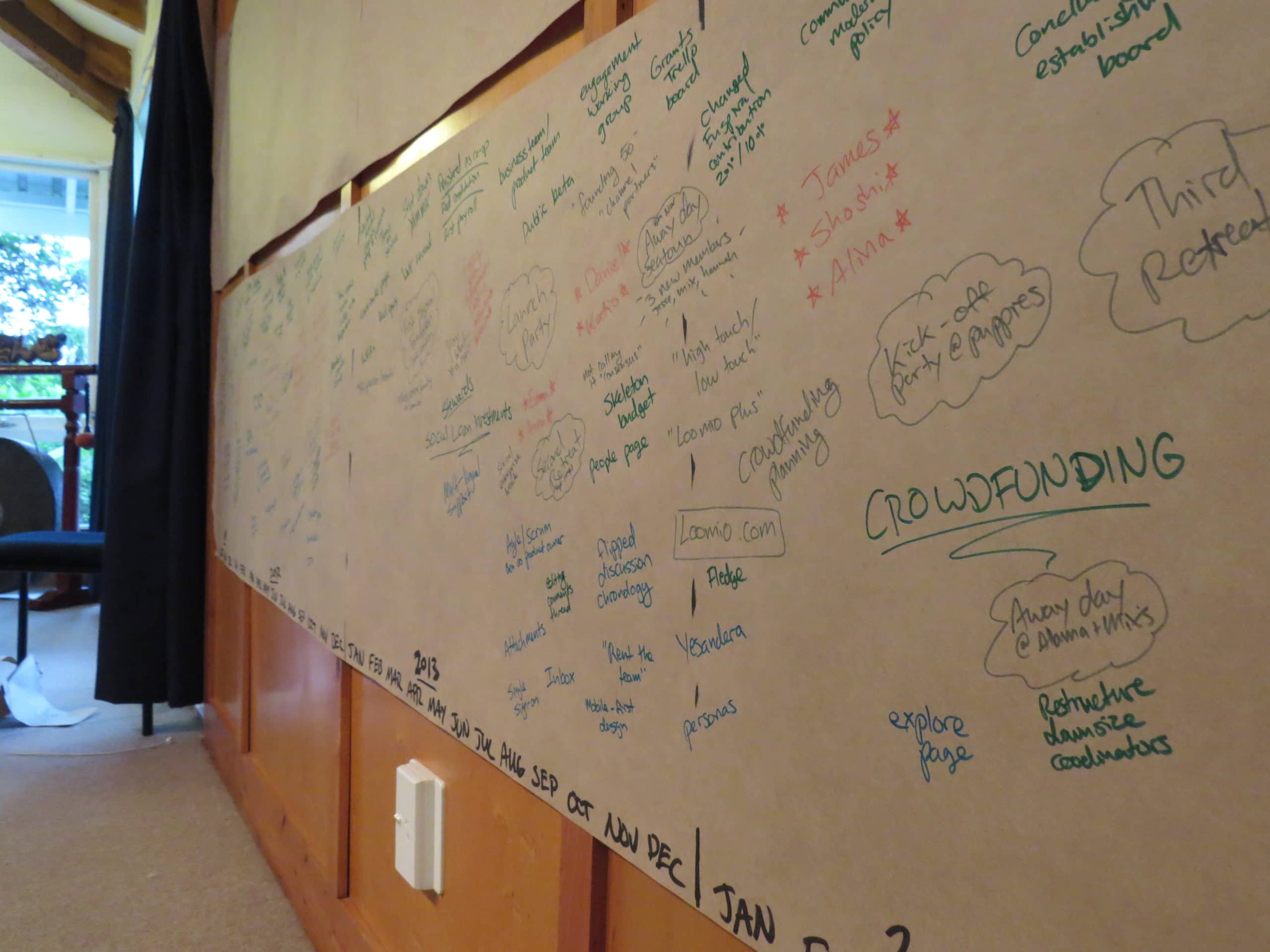 With further ethical capital investment, Loomio launched an ethical pricing model for business, government and nonprofit customers to ensure sustainability while continuing to support community and volunteer groups.
Ben Knight – Self-Organizing Community Democracy for the Internet Age | Bioneers
In keeping with our mission to build a social enterprise and scale Loomio's impact, we raised US$450,000 issuing Redeemable Preference Shares with a small group of values-aligned investors, including Sopoong Ventures, a social venture fund based in Seoul, South Korea.
Loomio featured in documentary "A New Economy"
"What if working together for the good of all was the most common business model? Watch, as several organizations strive towards building a more cooperative future."
Loomio 2.0 released introducing text editor, thread timeline tracking milestones of discussion and decisions, and a new suite of polls.
NZEI – members of the early childhood teachers union used Loomio throughout the campaign to help make important decisions about pay equity claim representing a turning point for the education sector in New Zealand.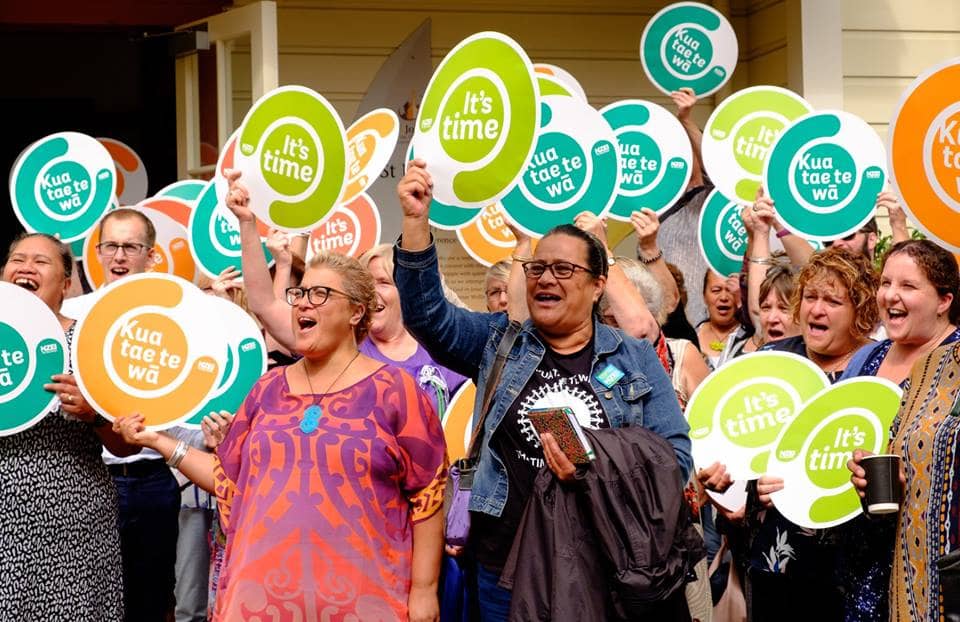 Canadian human resources company Ian Martin Group shares how Loomio has supported their journey to self-organization and made their company more resilient.
Releasing Loomio 2.5 early in the year, Loomio continues to evolve and is now used by professional service firms, commercial boards, nonprofits and government agencies around the world.
Today, Loomio's business model is operated sustainably by a small team, and as new capital becomes available, we invest in sustainable growth.