Creating the Workplace of the Future
• Written by Madina Knight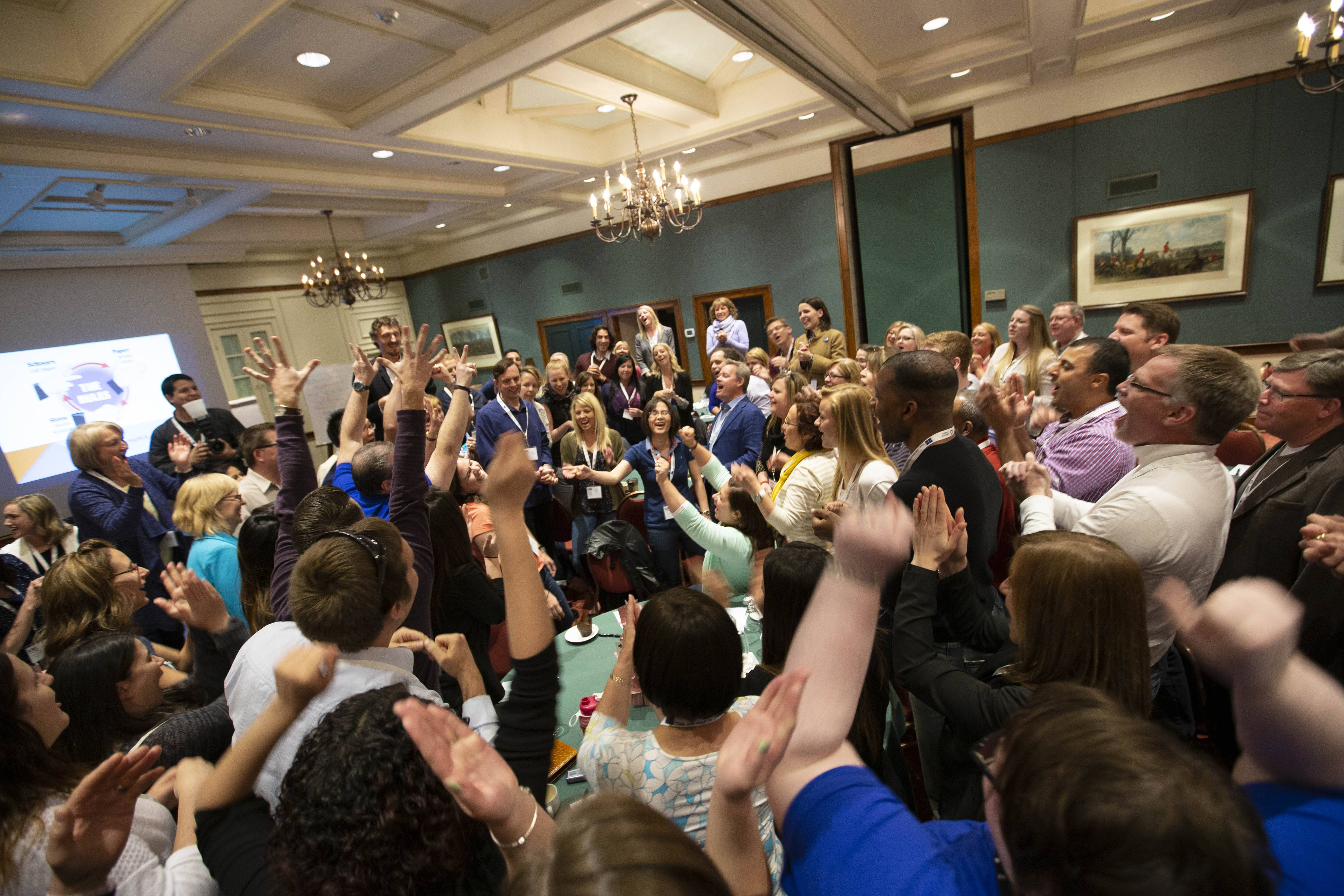 Case Study: Ian Martin Group made big changes to their organizational structure to ensure that their employees enjoy the most meaningful work experience. Here's a look at their journey and how Loomio is helping them along the way.
---
For more than 60 years, the Ian Martin Group has been helping organizations hire better with traditional contract and permanent placement recruitment services, and innovative offerings like Fitzii, which helps smaller businesses who lack internal hiring expertise, and Matchfield, which intelligently matches consulting engineers with top employers.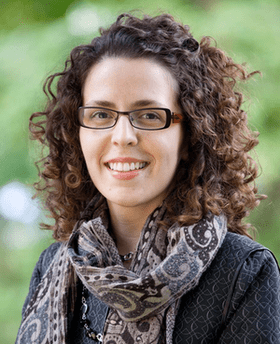 "We describe our purpose as connecting people in meaningful work," says Luz Iglesias, the Director of IT Recruiting.
And that starts in the office, by creating pathways for the Ian Martin Group's 450 team members to end every day with a sense of achievement. The hope is that ultimately these beliefs about meaningful work will impact their clients, their candidates and ultimately the world.
"We do some quite radical things around employment and what it means to be employed - what freedoms and responsibilities our employees have and how we treat one another."
About five years ago, a small team within the Ian Martin Group read a book called Reinventing Organizations by Frederic Laloux and was inspired to being experimenting with self-organization.
Luz Iglesias who was one of six members on that team explains that they began trying out different forms of decision making, the advice process, and increased expectations for feedback.
After experimenting for a few years, these practices were working very well within the team, and had started to gain traction within the larger organization. That was when the Ian Martin Group decided to adopt self-organization on a company-wide scale.
"We're in the middle of the journey," Luz says, but after five years of restructuring they've developed a pretty solid baseline.
At the core of their system is the idea that no one person has positional authority over any other person. Everyone is bound by the same operating system or flowcharts.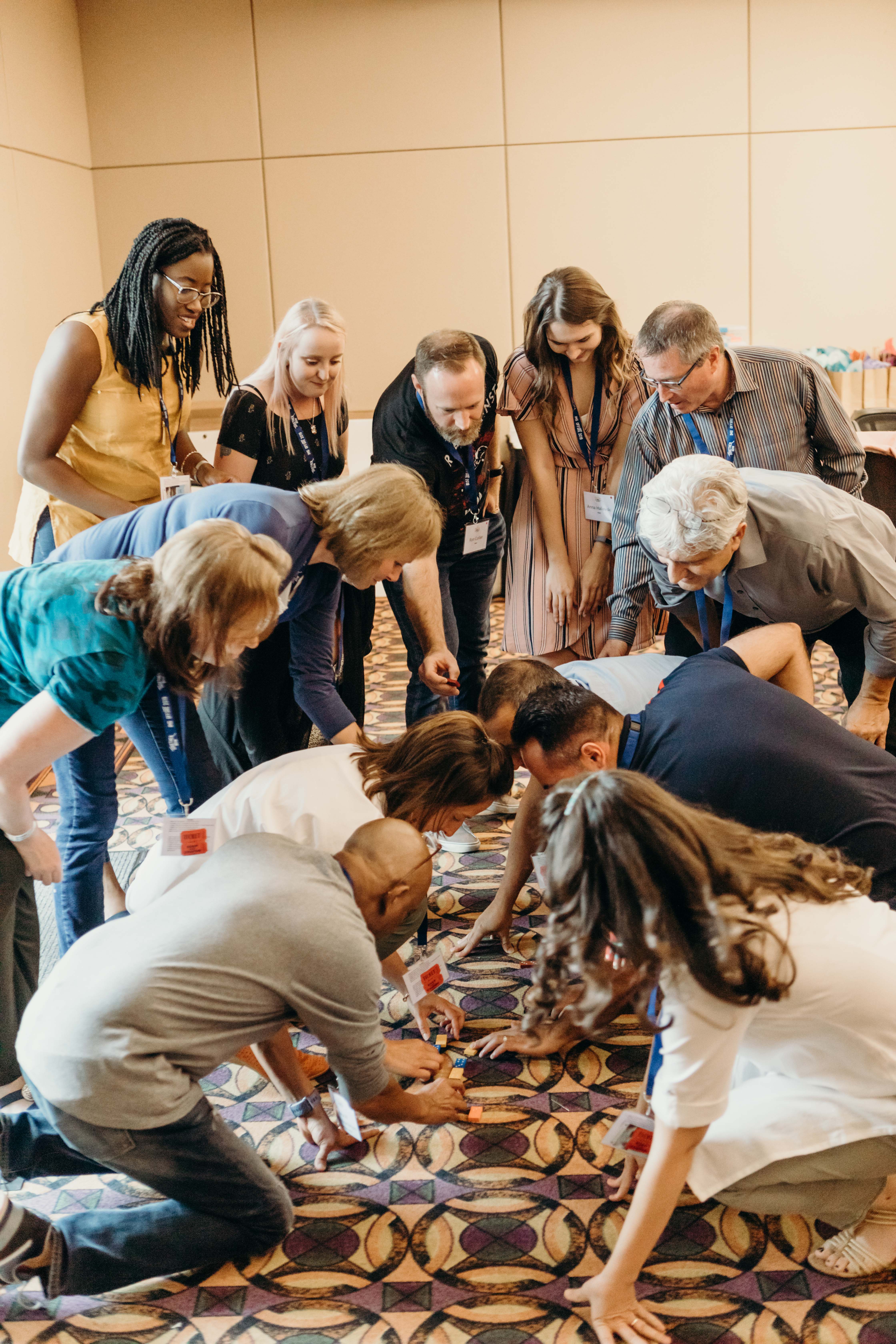 "We say that everything starts when you notice a problem or an opportunity." —Luz Iglesias
This could be something small like recognizing the company could be saving money on the coffee maker or something big like whether they should be acquiring some adjacent company. Then no matter who the employee is, a single flowchart outlines how to deal with the problem or opportunity that they've noticed.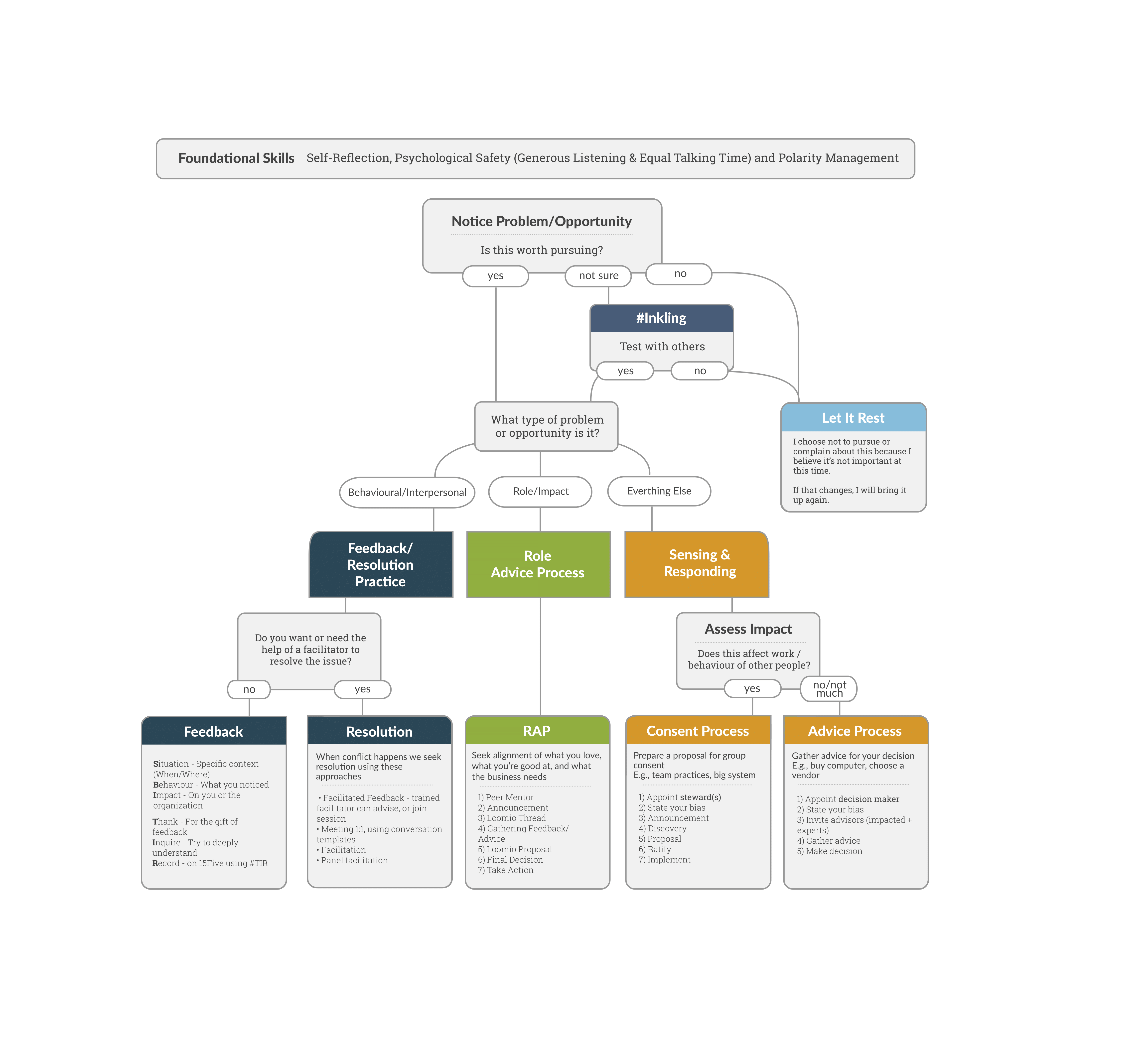 "How we operate in 2020" courtesy Ian Martin.
"So anybody can start here on any problem or opportunity; it doesn't matter your experience, your seniority, how fancy your title is… everyone has the same freedoms and responsibilities as guided by this flowchart."
It's a homegrown system that, Luz says is working better than anyone expected.
"We have arrived at something that we think is quite scalable, that suits us and that we're very proud of."
About a year ago, Luz and her team were looking for a software to help them stay organized and discovered that Loomio merged almost seamlessly with the system they already had in place.
The architecture of decisions in Loomio very much aligns to our beliefs about decision making. Sometimes you just need to make a decision and sometimes you need to seek the consent of the people who are affected. That's a distinction we make here that this tool enables us to make as well. —Luz Iglesias
Loomio was also easily adopted because it is visually appealing and simple to use and understand. Almost all of the Ian Martin Group's decisions are proposed, debated and documented on Loomio, from whether to relocate one of their offices, to redistributing accounts, to hiring or changing someone's role.
Luz says she personally uses Loomio every day.
In witnessing the transformation of her company, Luz feels like the biggest impact a self-organizing structure has made is an increase in employee morale and satisfaction. For the last two years Ian Martin Group has placed second for midsize business employee satisfaction in all of Canada.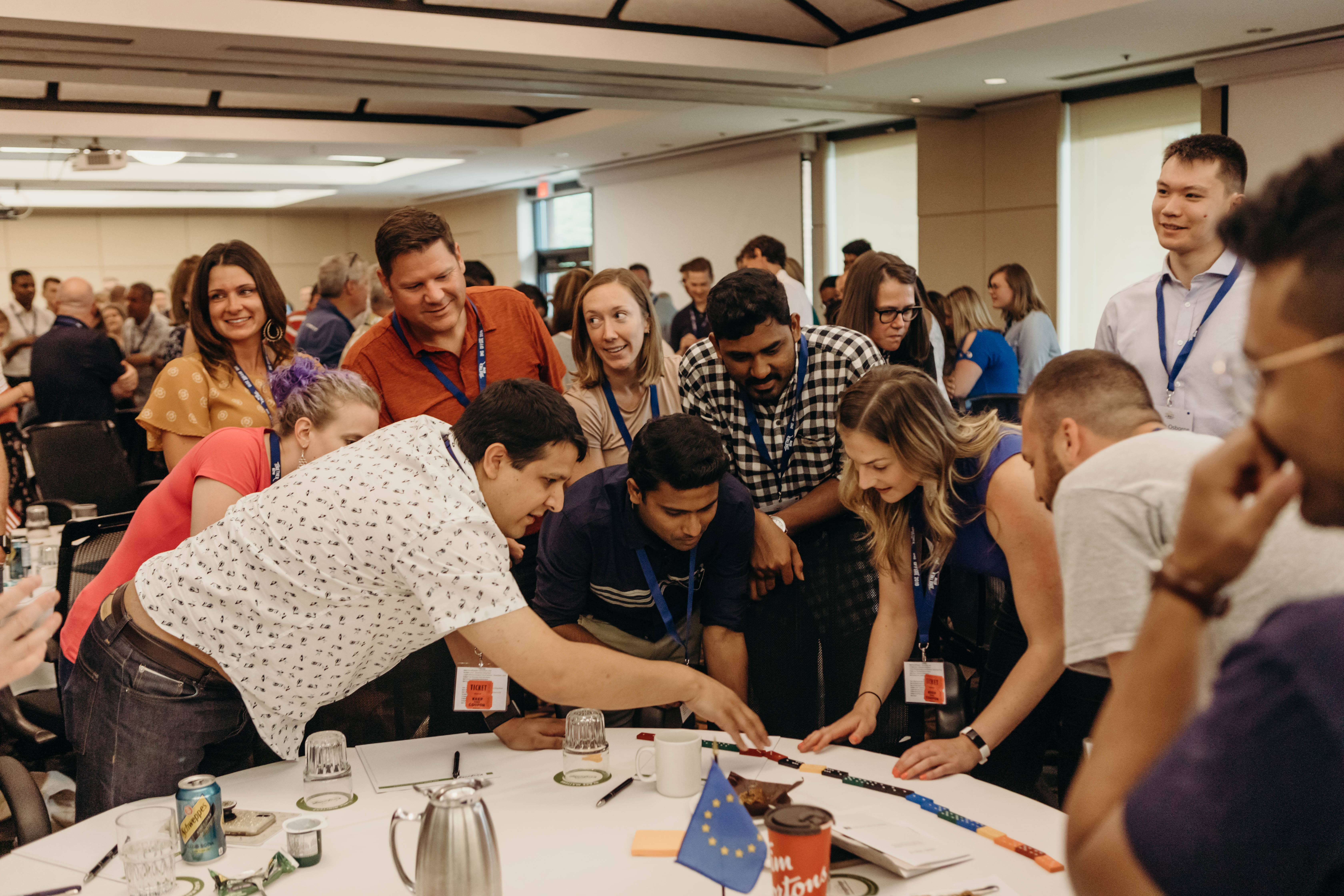 I think it's empowering for people to have a voice in decisions and Loomio helps us achieve that. People would find it very hard to go back to a conventional business because of the way that we've grown as people and the impact that has had, not only on our work but on our families and our lives. —Luz Iglesias
Luz believes that self-organization is the workplace of the future - and the immediate future at that.
"These systems and what Loomio enables us to do are cheaper and more adaptable to the market and to employee conditions in addition to being so, so satisfying on a human level."
---
Update: Get an in-depth view of how Ian Martin Group uses Loomio in this 7-minute video detailing their management innovations.
---
Try Loomio for free
Loomio can help your organization work better together. Click here to start a free trial of Loomio.
Tags: Customer stories Future of Work Articles and Interviews Self management Teal
---
Would you like to keep in touch?
Join the Loomio newsletter to hear about product updates, upcoming events and stories from organizations using Loomio.
Delivered every 2 or 3 months.