It's here! Get your sneak peek of Loomio 1.0!
• Written by Alanna Irving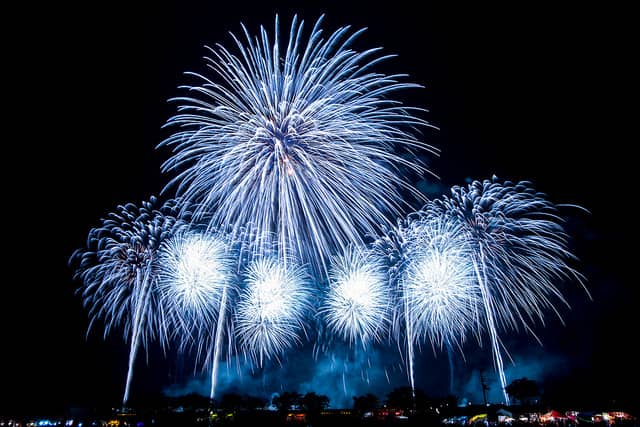 Well folks it has been an incredible few months and today is a very special day: we're inviting everyone (starting with those who supported our crowdfunding campaign) to come in and check out a 'pre-release' version of Loomio 1.0.
It's still rough around the edges but it's starting to feel like a real app, so we wanted to share it now and get some early feedback. If you want to check it out, you'll need a Loomio Beta account (go to loomio.org/community and join the group). Then once you're logged in, you can access the new app by visiting loomio.org/angular.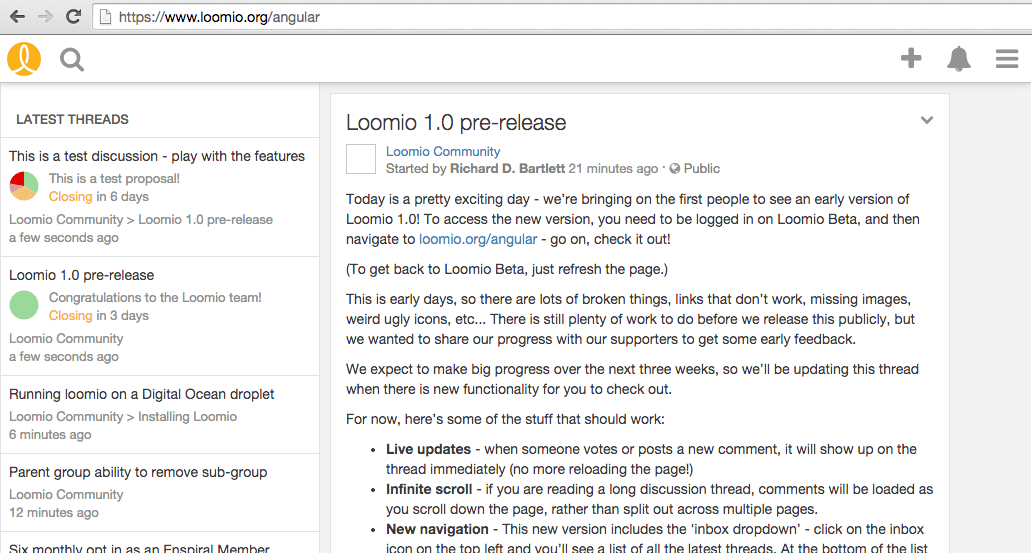 This project has always been community-driven, so we'd love to include your ideas in the mix. If you have any thoughts and feedback about the new designs, jump into this thread and let us know what you think.
We've got another three weeks of intensive development ahead of us, so you can expect a lot of progress before the end of the year. Then we'll take all the early feedback into consideration, and pick up again after the holiday break, aiming for a general public release of Loomio 1.0 next year. (Maybe we should have another launch party…)
Your name, etched in code
Today we also launched a new page on the site, celebrating all of the wonderful crowdfunding supporters. We've included their names on the page so they'll be forever etched into the Loomio code – check it out at loomio.com/crowdfunding_celebration.
Host your own Loomio
We also promised to give some crowdfunding pledgers early access to the "Docker container" – a package that makes it easy to set up and run your own independent version of Loomio. Rob has put together this super helpful screencast video to guide you through the installation process. If you have any questions, join us in the Installing Loomio discussion group and we'll figure it out together.
♥ Thanks x10000
Walking into the office this morning, I found myself reflecting on the past few months. I don't know if I can describe the feeling accurately, but honestly… it is such a phenomenal privilege to come in every day and work on this project as my day job. And knowing that it is all possible because of your generosity, and the generosity of thousands of other amazing people around the world… that fills my heart with the biggest goldenest gratefullest vibes. I know the rest of the team is super grateful too. Thanks again and have a great holiday 🙂
Much love from all of us at Loomio HQ,
♥ Rich & the team
p.s. we sent out a huge stack of postcards and artworks to crowdfunders last week, so keep an eye on your mailbox if you're expecting something 🙂
Tags: News
---
Would you like to keep in touch?
Join the Loomio newsletter to hear about product updates, upcoming events and stories from organizations using Loomio.
Delivered every 2 or 3 months.