Teal OS: Scaling decision making practices at Raise
• Written by Michael Elwood-Smith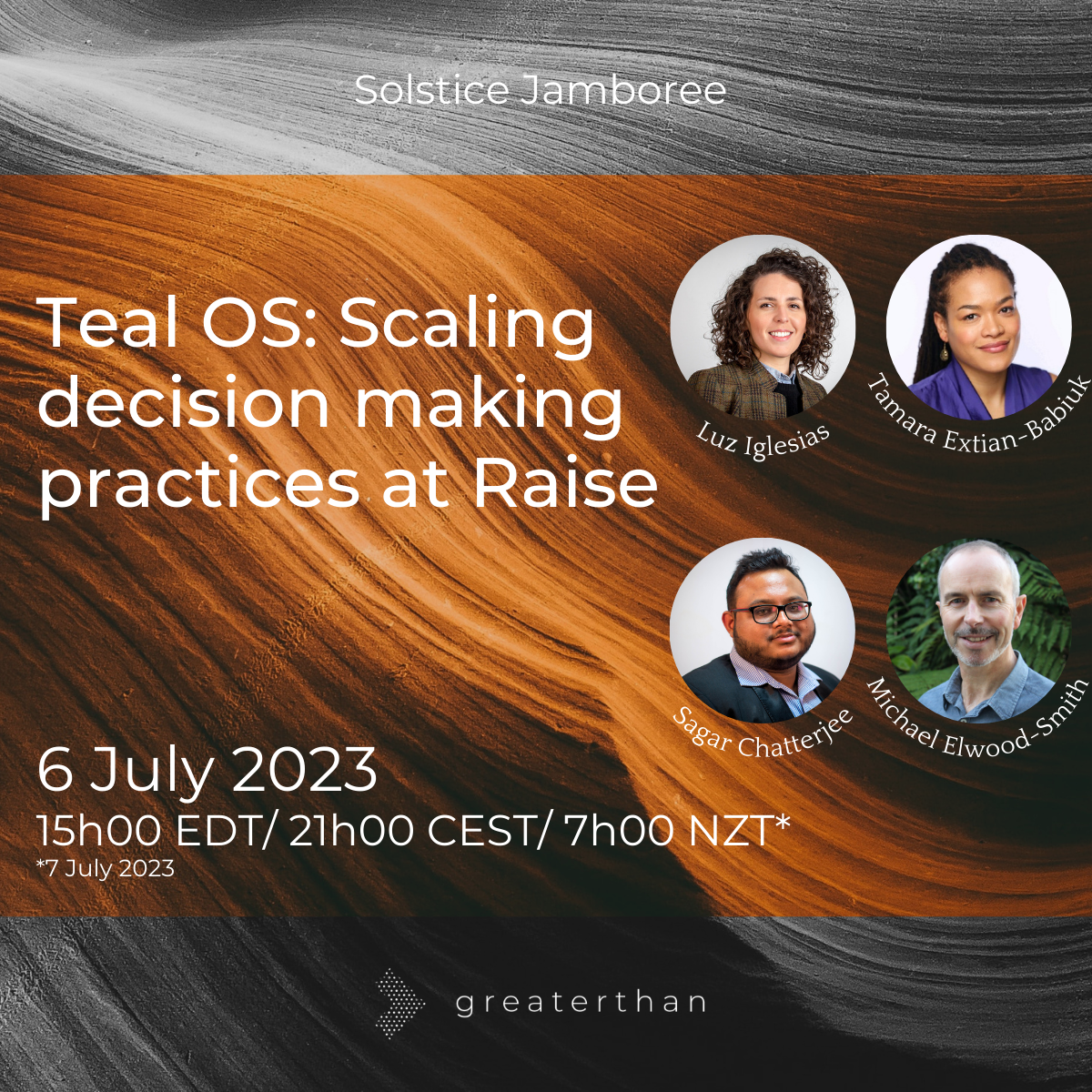 How do distributed decision making practices scale to 450 staff in 3 countries and multiple time zones?
Luz Iglesias, Tamara Extian-Babiuk and Sagar Chatterjee at Raise and Loomio's Michael Elwood-Smith met for a campfire chat as part of the Greaterthan Solstice Jamboree.
Update 11 July 2023 - Here's the recording of the event for anyone interested in how a self-managing organization actually works, at scale - the practices, experiences, challenges and example decisions from people living self-management.
Check the timestamps to jump to key moments during the session.
---
We explored Raise's Teal Operating System - a series of practices that staff at self-managing organization Raise engage with daily.
Teal OS: Scaling decision making practices at Raise Thursday July 6, 2023: 12:00pm PDT - 3:00pm EDT - 8:00pm BST - 9:00pm CEST - 7:00am NZST (July 7)
See more Jamboree events at: Greaterthan Solstice Jamboree
---
Would you like to keep in touch?
Join the Loomio newsletter to hear about product updates, upcoming events and stories from organizations using Loomio.
Delivered every 2 or 3 months.