Regenerating the Earth for future generations
• Written by Madina Knight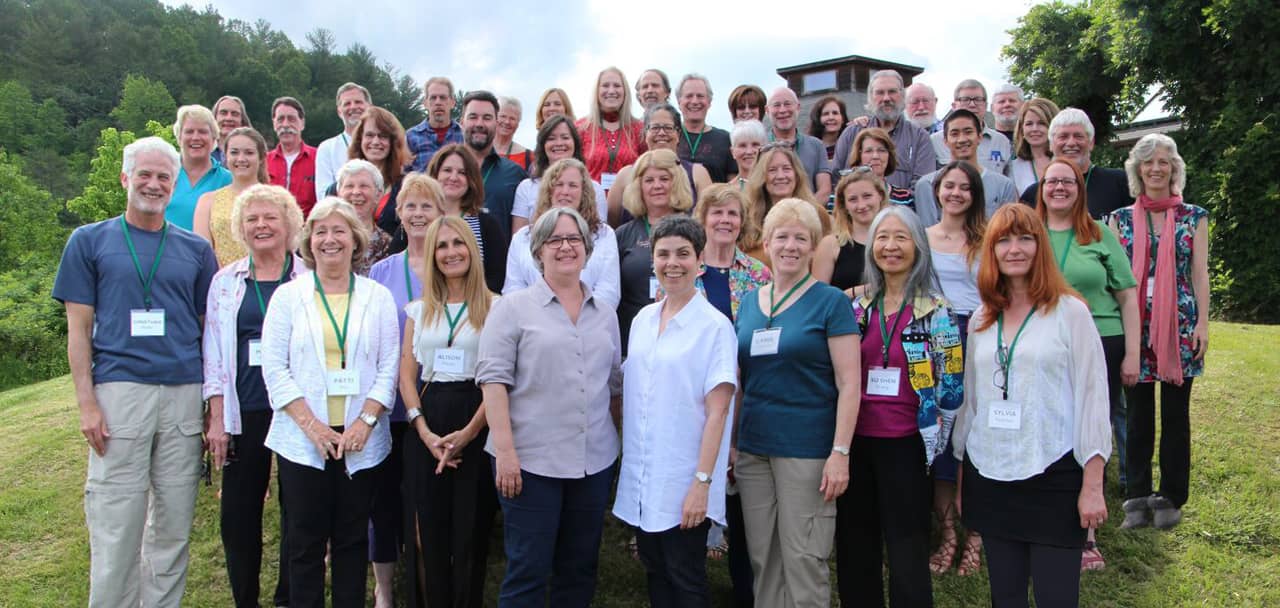 In June of 2018, 30 members of Economic Democracy Advocates (EDA) gathered to ratify their cooperative charter.
The document, spanning 40 pages, was the culmination of discussions, disagreements and a collective passion to protect the earth and safeguard its resources for future generations.
EDA started when a group of passionate people gathered around a common issue: How could they "help citizens get involved in determining how common resources are managed so that the needs of current and future generations can be met?"
Collaboration
From the beginning, Jacelyn and her team knew that they wanted to structure this new organization as democratically as possible. But with members sprinkled across the United States, the members had relied on digital communication throughout the drafting of their constitution.
Loomio, Jacelyn says, was one of their most vital tools.
"Without something like Loomio we could never have [completed our charter]."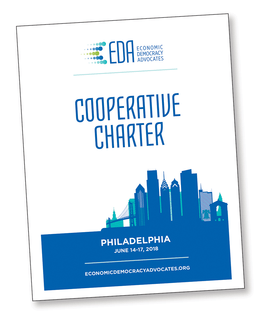 She estimates that 10 months of their charter discussions were held or organized through Loomio. An updated draft was posted on Loomio at the beginning of each month and comments from members were strongly encouraged. This led to some lively discussions by more than 60 different people. The EDA team would meet via video conference and then ferry all of that information into Loomio for reference to keep people up to date if they missed the call.
Combining these opinions and ideas into a single document was never going to be easy, but Loomio helped assure that every viewpoint was considered. Jacelyn says that the process was both painstaking and exciting. In the end, the group built a blueprint for an organization that would strengthen and find new ways to manifest political democracy in order to build economic democracy. This is the foundation on which EDA is organized.
EDA in action
EDA is currently fulfilling its mission through two avenues. The first is groundbreaking research into bioregional resource sustainability and the second is advocacy training utilizing the data provided by EDA's research team.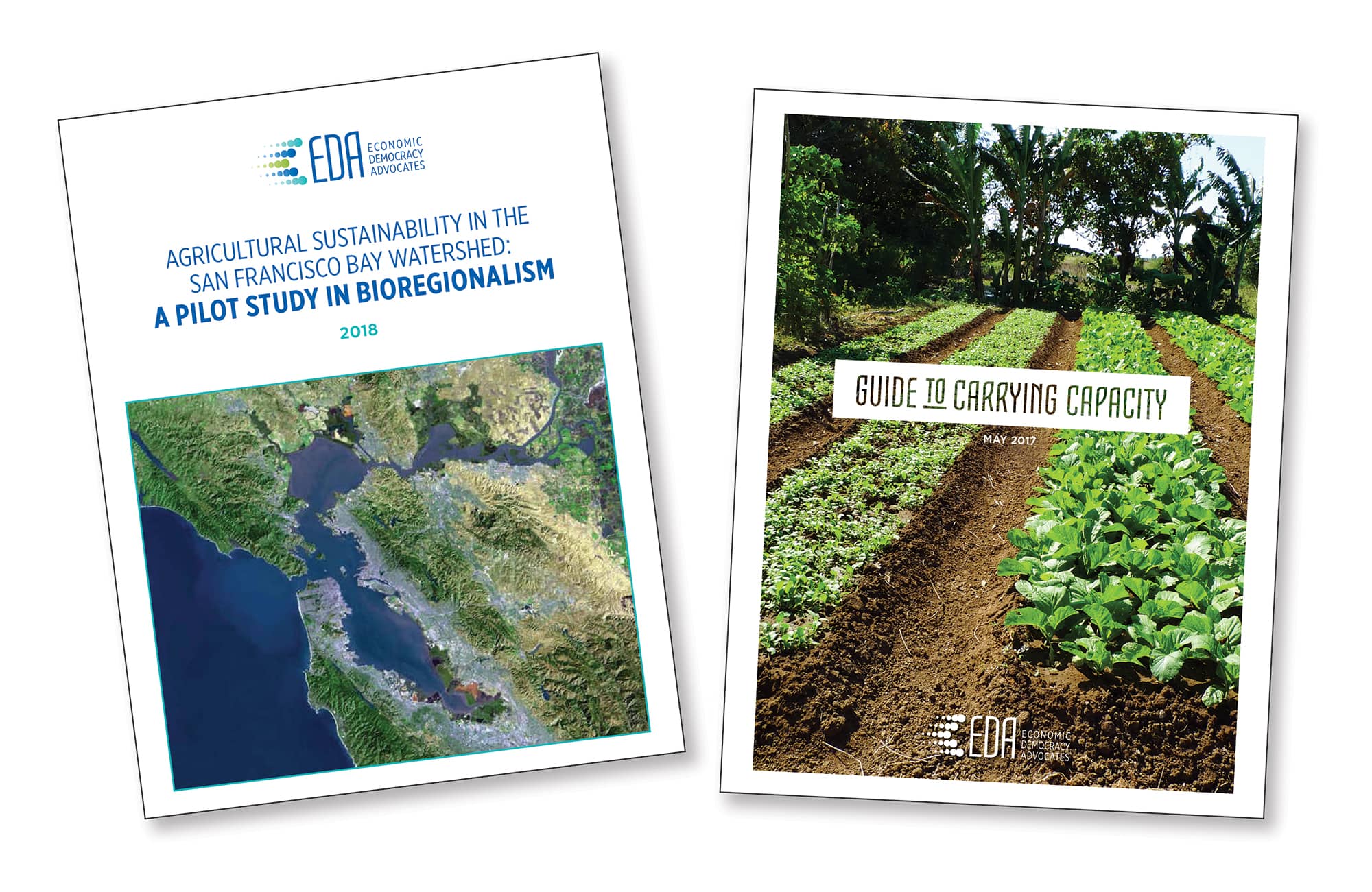 They began their research in the San Francisco Bay bioregion – looking into available resources in the area and determining how they will sustain people's basic needs.
"Food and water, for example, are big concerns right now." – Jacelyn Eckman
In the future, they want to expand research to create a worldwide database of individual bioregions and provide the information on an open-source platform. This database is about the sustainability of individual bioregions to provide basic needs to a growing population.
Digital army
EDA is using Loomio to help keep themselves organized, using subgroups for example. Jacelyn shared that EDA has "a number of major teams. We've got an education team, a research team, the advocacy team and each of them has their own identity on Loomio."
"Without Loomio we at EDA would be buried in a maze of emails. It's taken us from organizational chaos to a system of clear and easy communication."
Jacelyn says she keeps several Loomio tabs open on her computer at all times so that she can keep up to date with what's happening in the different teams.
"We've got a huge amount of communication going on and we've got a number of threads within [each group] so that we can organize it."
Looking forward
EDA's goal is to create a grassroots movement that is ready to tackle sustainability issues on local levels across the US.
Jacelyn explains that, although she and her colleagues often participate in national lobbying, she's seen that local politicians are much more accessible. Ideally, EDA will have members and volunteers from every region to communicate environmental needs to their own local governments.
Their next big step as an organization takes place this October as they hold their first large-scale training event. In the meantime, they're continuing to explore new ways to promote an ecologically sustainable economic system for current and future generations.
"We're all in it for the long haul," said Jacelyn.
Tags: Case studies Activism Customer stories Articles and Interviews
---
Would you like to keep in touch?
Join the Loomio newsletter to hear about product updates, upcoming events and stories from organizations using Loomio.
Delivered every 2 or 3 months.