Video: Full circle leadership with Alanna Irving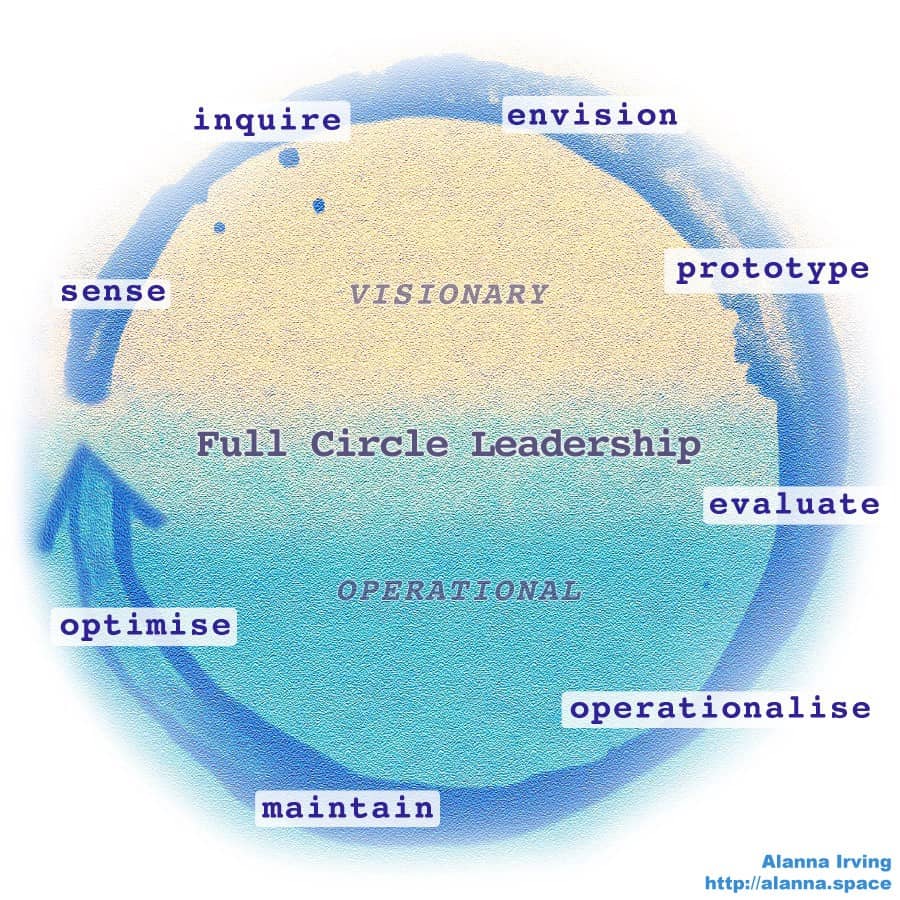 The Full Circle model works on two levels: a way understand and visualise diverse kinds of leadership, and a way to map the steps of innovation and execution of projects.
Alanna Irving presents Beyond dreamers vs doers: Full Circle Leadership at the festival of Maintenance.
---
Would you like to keep in touch?
Join the Loomio newsletter to hear about product updates, upcoming events and stories from organizations using Loomio.
Delivered every 2 or 3 months.