Building workforce capability to address Family Violence and Sexual Violence
• Written by Johanna Malinen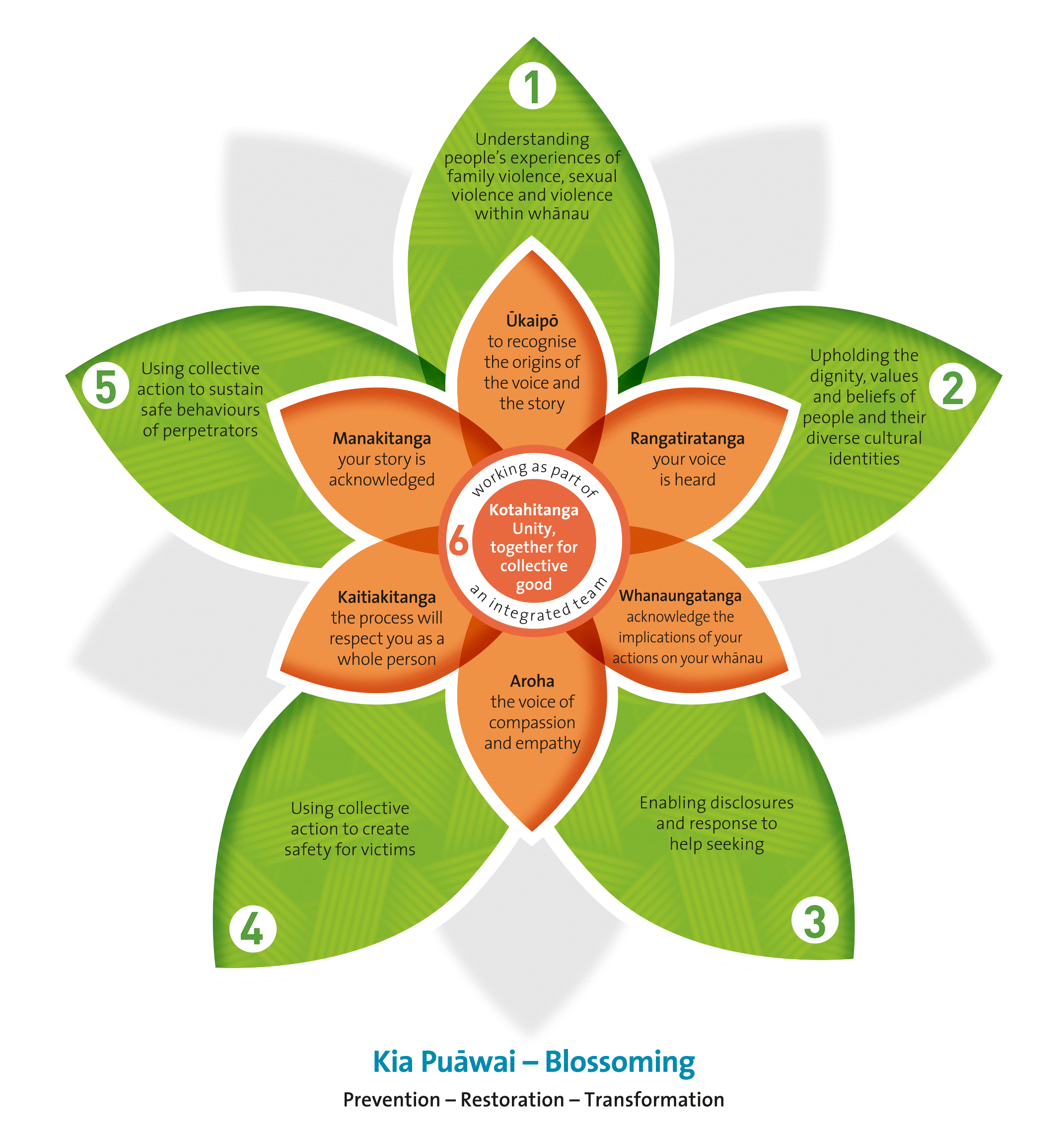 Over the last few years, the New Zealand Government has been committed to seeking new ways to guarantee everyone in New Zealand a safe environment to live. The country has one of the highest reported rates of family violence and sexual violence in the developed world, so action is needed.
People working in the sector need a national  framework and clear guidelines for safely and consistently tackling these problems. A combined cross-government and sector  team championed the development of a Workforce Capability Framework for addressing Family Violence, Sexual Violence and Violence within Whānau.
We interviewed Giselle Wansa-Harvey, Family Violence Multi-Agency Workforce Expert Design Group lead, to hear about how this extensive framework was created and people in the workforce consulted.
"No matter where you are, the Workforce Capability Framework provides means to identify how best to help people and where to find resources. The Framework goes into detail and aims to guide anyone across the workforce including community members who intersect with people experiencing family violence, sexual violence and/or violence within whānau", explains Giselle Wansa-Harvey.
Reaching wider engagement online
The Workforce Expert Design Group needed to consult a wide range of people and organisations working in this area around the country, including government agencies, volunteers, service providers and kahukura (community champions).
Giselle highlights the importance of hearing opinions from people whose work the project covers in an effective and timely manner, and used Loomio.
"We worked in stages and initially produced a skeleton version of the Framework based on preliminary research, targeted consultations across the country and face-to-face interviews. The draft was then published on the Loomio group and people were invited to comment and discuss."
Gaining meaningful insight
This subject is sensitive in nature, and Giselle found the online consultation in a closed Loomio group a natural way to work.
"We found Loomio good for gaining meaningful insight, and we were pleased with the number of comments. Many people came back to respond again and comments were well formed and detailed", Giselle describes.
Good preparation is the key for the process to run smoothly.
"Our team prepared discussion threads carefully and considered risks. However, participants responded professionally and with consideration."
A clear and easy way for working together
Government projects often work under strict deadlines and explicit requirements. Giselle describes Loomio as a sound tool for cross-government projects.
"It was easy to go out to the sector with a concrete request to contribute on Loomio. People took the opportunity to express their opinions, engage with the topic, and the working group received valuable feedback."
Loomio is designed for online collaboration that turn discussion into action. Try Loomio for your group here.
---
Would you like to keep in touch?
Join the Loomio newsletter to hear about product updates, upcoming events and stories from organizations using Loomio.
Delivered every 2 or 3 months.