Digitally organised cooperative has astronomical dreams
• Written by Johanna Malinen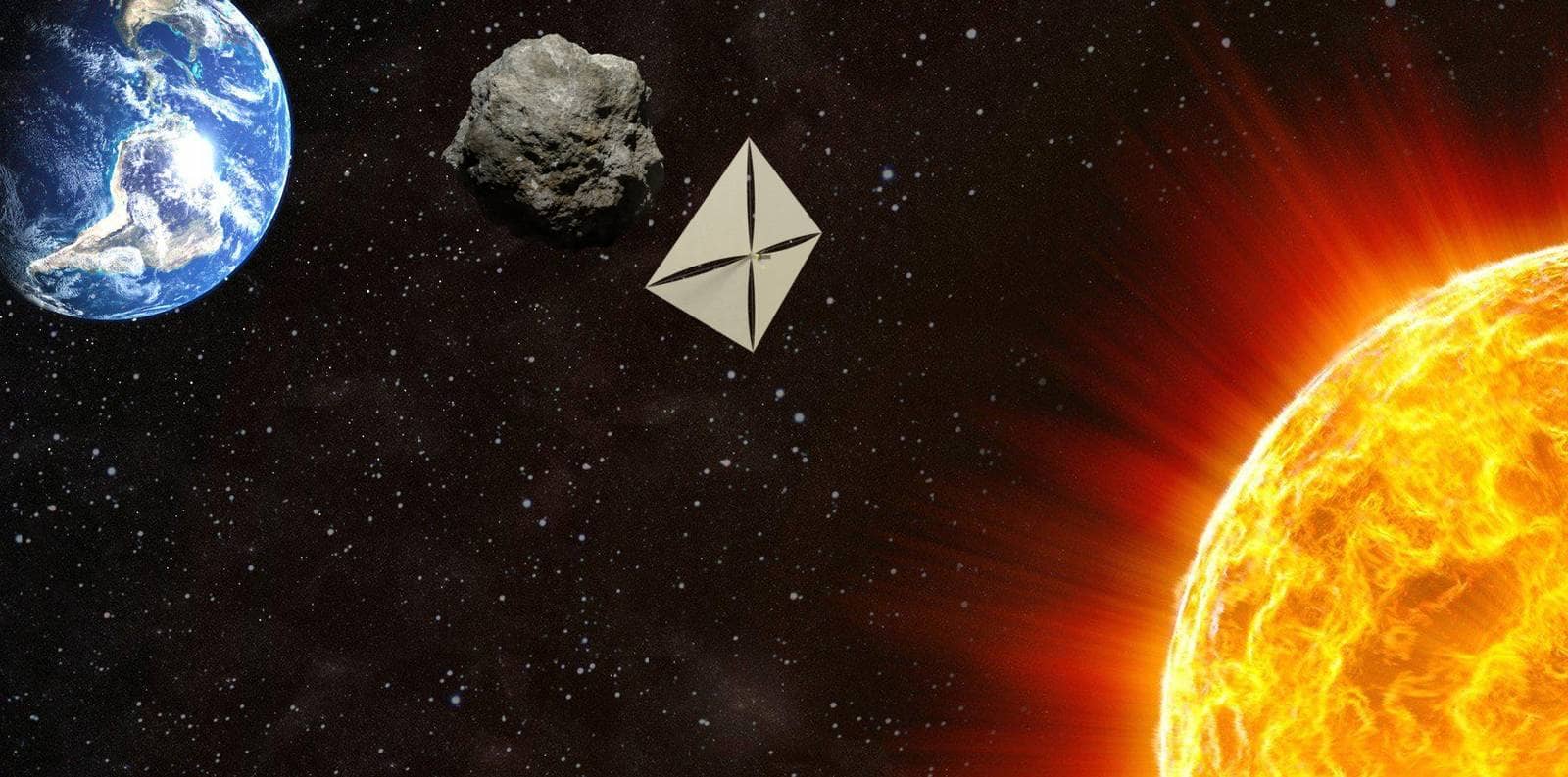 The space programmes remind us of the 1960's early TV news reporting about the first space missions. The modern space programme can be something different: a digitally organised international group, like Space Cooperative. They are a California-based group of talents, who share an expertise and interest in space.
Yalda Mousavinia is one of the co-founders behind Space Cooperative. She describes the work of the group as an initiator, getting the right people and knowledge together. Even though the cooperative is focused on outer space, their work can have a use anywhere.
"We think of space as including earth, too. A lot of the governance that we are developing is not only applicable to space, but any large scale project, like city planning, may require similar kind of resources and skills", Yalda explains.
The company was sparked in 2016, when some of the co-founders met at a hackathon organised by NASA. Today Space Cooperative has 13 members from backgrounds varying from engineers to writers, and architects to software developers.
Space programme formed project by project
A year after launching, Space Cooperative has started to become noted in the space industry. One of their main goals is to connect smaller organisations in the field to reach synergy of skills and resources. To support this, Space Cooperative has started a collaboration network called The Space Decentral Network that connects like-minded corporations and cooperatives together.
Space Cooperative itself works as a catalyst for many projects. Due to limited resources, and the astronomical scale, they cannot focus on all of their project ideas internally. Instead, the cooperative prioritises one or two projects at a time and creates a template for the others, to help people take leadership and iteratively work for finding solutions.
"One of our main projects at the moment is called Solar Regatta that researches the technology for exploring and mining asteroids. The project was proposed to us in a conference in China, and it has stirred quite a bit of interest amongst partners and collaborators", tells Yalda.
Loomio as a tool and an exemplar of a cooperative
Space Cooperative is incorporated in California, but the members work as an all-digital team from different cities and countries. Hence, all the work is essentially done online through several programmes.
One of the main platforms connecting cooperative members is Loomio, which acts as a place for discussing partnerships, making funding decisions and processing documents, amongst other processes.
"I cannot imagine efficiently operating a virtual distributed organisation without Loomio. Since adopting it, we have had less Slack, less email and more discussions that lead toward actions," Yalda tells.
Besides its functionality as a tool, Loomio has given the group inspiration in crowdsourcing, and the creation of a cooperative culture.
"We are taking a lot of cooperative principles and translate them as how we see the collaboration with community working. I learned a lot about governance from Loomio's cooperative handbook and even chatted with Rich [one of the Loomio co-founders] for getting some personal counseling."
Yalda describes the ultimate long-term target as eventually creating a network of cooperatives and businesses, representing different ideas and working together for a decentralised space programme. The goal might be as far as the stars, but that's what Space Cooperative is made for.
---
Would you like to keep in touch?
Join the Loomio newsletter to hear about product updates, upcoming events and stories from organizations using Loomio.
Delivered every 2 or 3 months.