Celebrating 2017 with new stories and features from Loomio
• Written by Richard D. Bartlett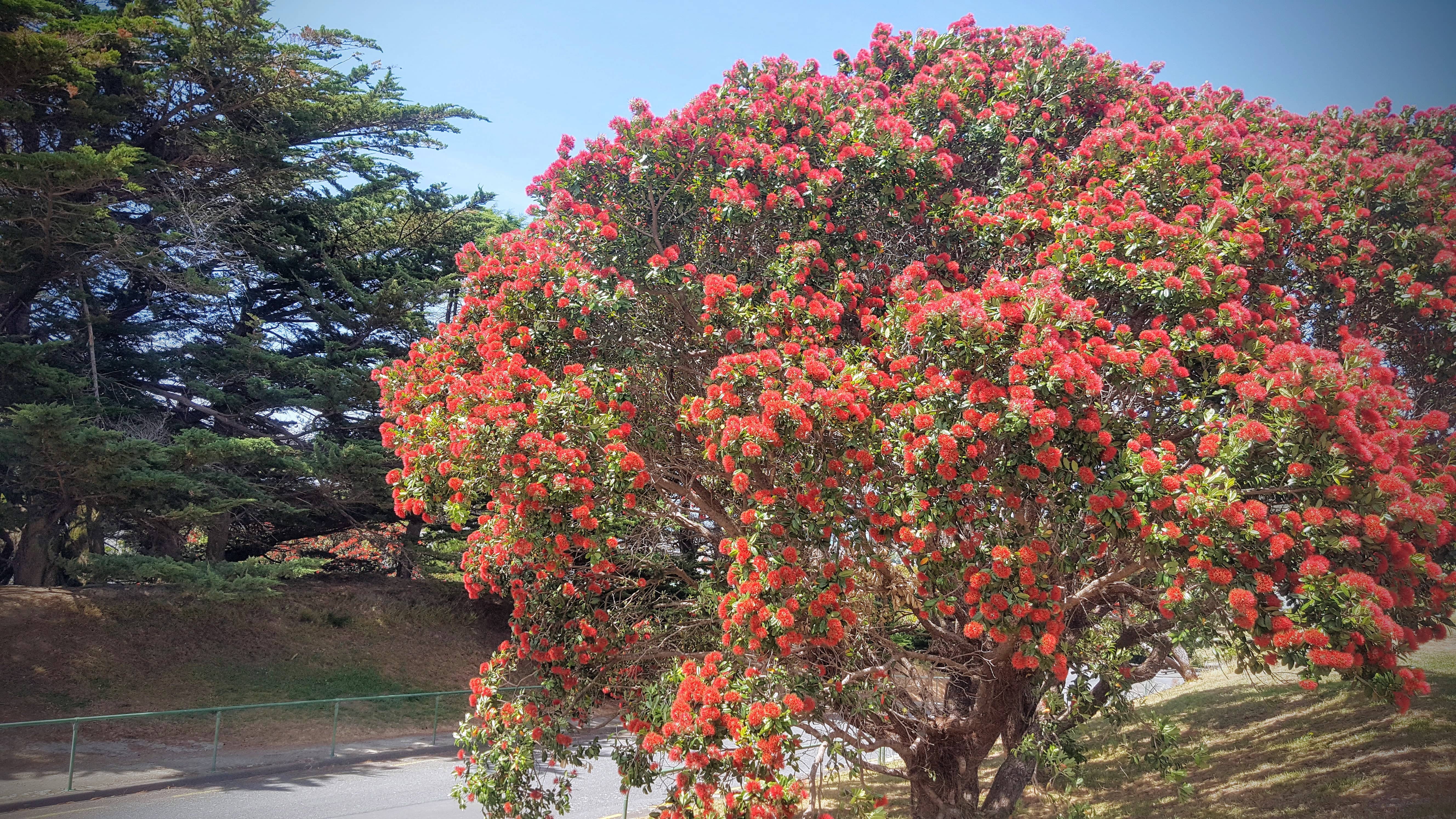 Hi folks, it's Rich here, one of the Loomio co-founders. You haven't heard from me for a while so I want to give you an update on what's been happening this year. There's been some incredible progress on the software, and I have a few stories to share after 9 months on the road too.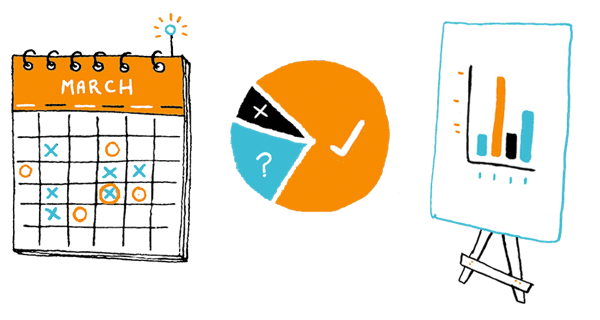 Loomio product updates
We started 2017 with one main version of Loomio (loomio.org), supporting one type of decision (consensus-style proposals).
Twelve months later, the tool now supports 6 decision types, with new polling and voting options giving you much more flexibility to coordinate your group. Our Slack integration means you can move seamlessly between chatting and deliberating. We've made it much easier to organise your space, with the ability to pin threads to keep them visible, or close threads to get them out of the way, and a much improved search and filtering system for threads and decisions. Nested comments let you reply to a specific point without interrupting the rest of the conversation. The new attachments system collects all the documents, links, and resources shared in your group so they stay organised and easy to find. There's been so many upgrades to the software this year it's hard for me to keep up!
We're now managing many private hosted versions of Loomio around the world. The primary version is still hosted on loomio.org, which suits most users in community groups and working teams. For organisations, businesses or government entities who need a customised private installation, we've just introduced Loomio Enterprise, a white label version of Loomio software with your own branding and domain name. Running on Amazon Web Services or your own server, your Loomio Enterprise database is not shared, and no third party services are used, increasing privacy, supporting data sovereignty requirements and easing user administration through Single Sign On and analytics. For more information see Loomio Enterprise Overview.
---
UNICEF + Les Mills use Loomio to coordinate global fundraising campaign
We've just published this awesome story about the recent Workout for Water campaign, which mobilised tens of thousands of people in 75 countries, raising more than US$700k for clean water projects. Loomio played a critical role, providing a virtual collaboration space that enabled the project delivery team to get coordinated, despite being distributed across four organisations in five cities. Read more…
---
Preliminary results from the Loomio user survey
This year we've been working with researchers to understand how Loomio changes the organisational dynamics of groups. There's so much data, the researchers are warning us they want to write a book! In the meantime, we've got some preliminary results to share. If you'd like to participate, they'd love to hear from you! See the early results and take the survey here.
---
Stories from a year on the road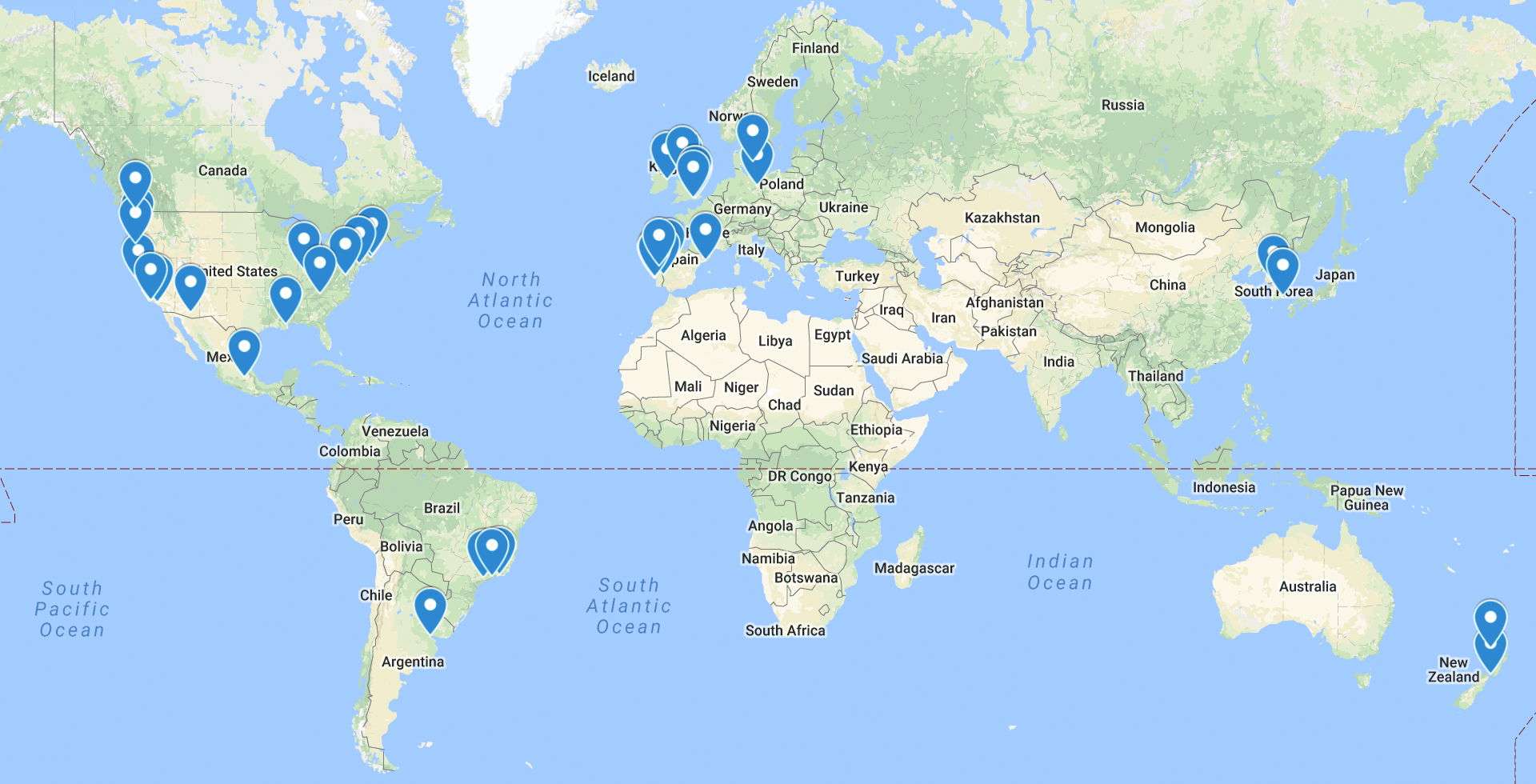 Destinations on our 2017 world tour
This year Nati and I left Loomio HQ and spent 9 months touring Korea, North and South America, and Europe. Along the way we met with a huge diversity of collaborative groups, from the Seoul City Government, to self-management consultants in New York City, to anarchists in Barcelona.
We hosted workshops all over the world, sharing what we've learned from the past 5 years of running a collaboratively managed social impact business. Check out this beautiful review of our London workshop, and if you want us to visit your town next year, find out more here.
If you're looking for some holiday reading, I published a ton of stories on the road. Here's just a sampler:

One of the highlights of the tour was our visit to the Berkman Klein Center at Harvard University. We spent a couple of hours strategising about the future of Loomio with some of the world's most respected scholars working at the intersection between internet and society. Now we're thrilled to announce Loomio co-creator and director MJ Kaplan has officially joined the incredible Berkman Klein community as an affiliate to explore how Artificial Intelligence can support collaboration online 🤗
One last piece of holiday reading: MJ just published this fantastic article arguing that digital platforms would do far more good if they were governed democratically. Take a look and you'll see why we're excited to be part of the Platform Co-op conversation.
Ok it is time for me to get out of the office and enjoy the New Zealand summer. Wherever you are, I sincerely hope you have a moment for peace and connection in this holiday period.
Thank you for your ongoing support!
❤️ from Rich and the whole Loomio team
---
Would you like to keep in touch?
Join the Loomio newsletter to hear about product updates, upcoming events and stories from organizations using Loomio.
Delivered every 2 or 3 months.