Delight in Uncertainty… Gulp. Stories from the Road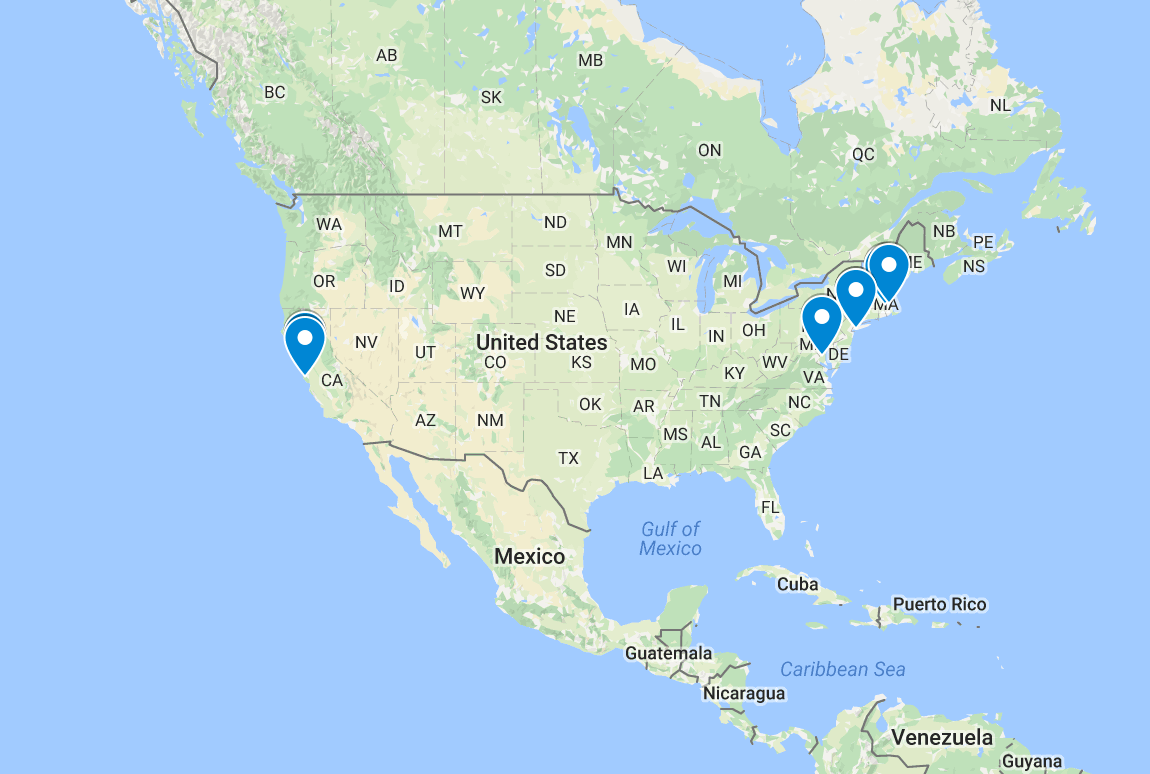 Loomio Co-op Member and Director MJ Kaplan has been all over the US in recent months, at conferences exploring impact, collaboration, the economy, the future of work, and more.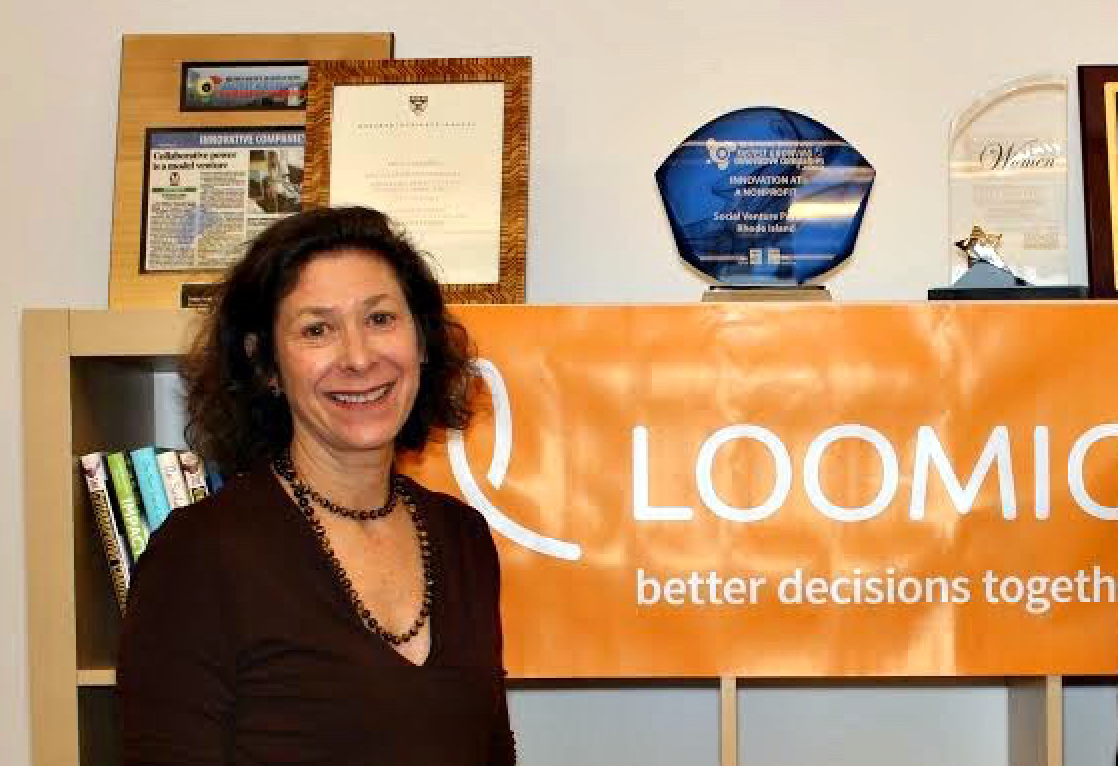 I was invited to New York by Coburn Ventures, a unique investment firm that is passionate – maybe even obsessed – with understanding complex, deep transformation in the world.  They convened a diverse group of 100 people to explore, reflect and reimagine the dynamics that affect investment and, more broadly, are influencing how we live and work.
Not far from our meeting, a parade of potential cabinet members arrived at Trump Towers, while protestors expressed their dismay at the 'new normal' in the U.S. Meanwhile, my beloved Loomio team was back in New Zealand assessing whether our office was safe after a 7.8 earthquake rocked the country.
Delight in uncertainty. Gulp is right! Personally, I'm not feeling the love to embrace change right now.
In spite of my trepidation about the year ahead, 2016 has been full of huge progress for Loomio, in the US and globally. I've been learning heaps and making new friends as I travel across the US. No matter where I go, I bump into delighted Loomio customers and supporters. It's so amazing to arrive at a large conference to be greeted with 'I just love Loomio!'
Loomio is trusted. People are tired of being barraged by ads and having their personal data exploited. Our users know that Loomio was created for them – to pursue meaningful work in an online space that honors their privacy. Amidst a noisy crowd of new apps and old platforms, Loomio stands out for its integrity and commitment to customers.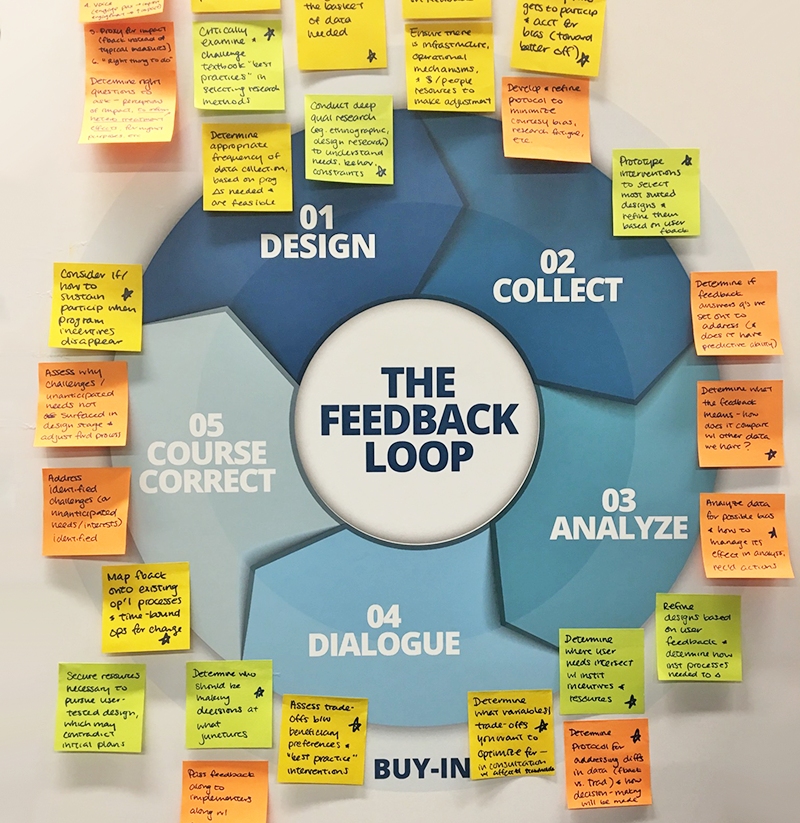 Themes from 7 Recent Conferences
Change Sucks.

Most people hate change, yet we live in a world facing deep, transformative change.  This precariousness instills fear and we/they mental models on the one hand, and inspires openness, inclusion, and resilience among others.  Paradoxes abound.

Do Well + Do Good Enterprise Transcends Sector Boundaries.

Social impact is emerging in new forms, ranging from traditional businesses to self-managed networks to platform cooperatives. Progress depends on local and global experimentation to test, iterate, learn, share and adapt innovative solutions.  Form isn't as important as values and results.

Humans Matter!

Humanity is the secret sauce that fuels purposeful work.  As machines take over many roles, we need to appreciate and leverage uniquely human contributions, and re-create workplaces to support peoples' needs.
Highlights
The New York Times New Work Summit featured corporate execs such as Marc Benioff, CEO of Salesforce, talking about culture, and Stuart Butterfield, CEO of Slack, musing about leadership.
Ironically for me, a lifelong pacifist, I was most impressed by General Stan McChrystal. He discarded a century of conventional wisdom and created a network combining transparent communication with decentralized decision-making to combat Al Quada in Iraq when he took over command of the Joint Special Operations in 2013.  In Team of Teams he describes how he had to unlearn leadership beliefs and practices honed through a long career to lead this bold transformation.
The changing nature of teams and networks was also a major topic at Next Economy: The Future of Work.
IBM CIO Jeff Smith described how they are reorganizing to engage and tap employees' creativity and passion in self-managed teams.  Matt Jorgenson shared about Josephine, a food start-up that describes its work as practicing empathy. Jeff says they aim to put ourselves in other peoples' shoes even when (especially when) it's difficult, inconvenient, and when others around us aren't. Qualities that are uniquely human, such as empathy and integrity, will differentiate the value people can contribute from the growing role of machines.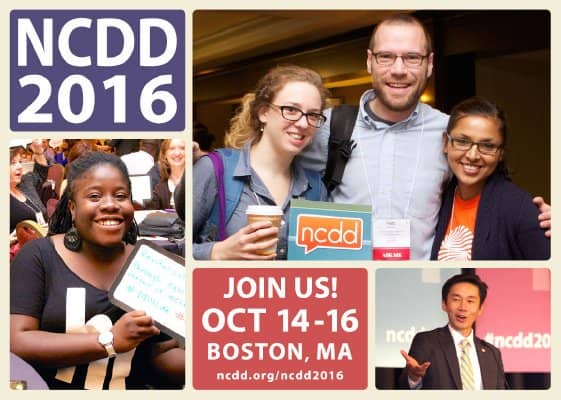 I spoke at two forums with little focus on technology – Participatory Budgeting and National Coalition on Dialogue and Deliberation.
My talks highlighted that technology isn't a substitute for in-person collaboration.  Technology is an enabler that can increase access and engagement for some people who may never get to a meeting.  The power of both in-person forums and online work expands who contributes and how people work together.
Participants at Feedback Labs Summit: From Talk to Action were primarily NGO's working in international development.
This network is introducing new tools to make sure that clients gain a stronger voice.  Loomio is adding value to provider networks that are sharing practices and innovating collectively.  They crave new tools that are easy to use across enterprises and help them move more nimbly from talk to action.
The Platform Cooperativism gathering had quite a different tone –a taste of post-traumatic shock taking place just a few days after the election.
Eventually, optimism shone through from the stories of efforts to dramatically improve digital workers' rights. Start-ups such as Green Taxi Cooperative in Colorado and Loconomics Cooperative in the Bay Area are creating new economic models that benefit both workers and the broader community.  They are harnessing the power of the internet and cooperative structures, so that "service providers can reap the fruits of their own labor" according to organizer Trebor Schulz.
---
To close out the year, I'm heading back to New Zealand to get hugs from my team (it's hard working 9,000 miles away) and scheme 2017 strategy.  Delight in uncertainty.  Hmmm.  I have a long plane ride to meditate on this provocation.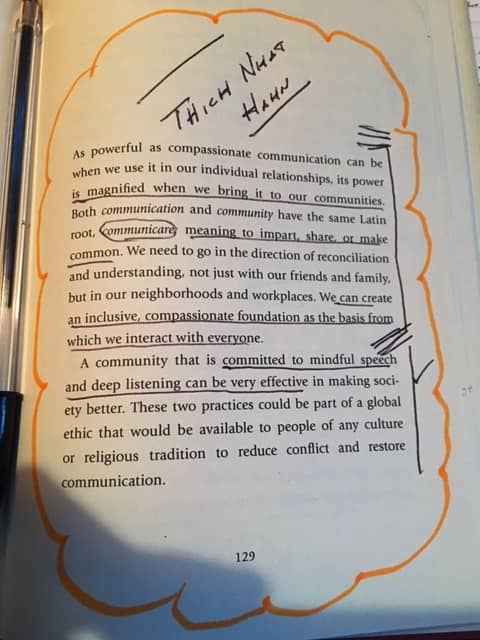 I borrowed the title for this post from Pip Coburn from Coburn Ventures. He shared the following quote from Thich Nhat Hahn's book "The Art of Communicating".
"As powerful as compassionate communication can be when we use it in our individual relationships, its power is magnified when we bring it to our communities. Both communication and community have the same Latin root, communicare, meaning to impart, share, or make common. We need to go in the direction of reconciliation and understanding, not just with our friends and family, but in our neighborhoods and workplaces. We can create and inclusive, compassionate foundation as the basis from which we interact with everyone. A community that is committed to mindful speech and deep listening can be very effective in making society better. These two practices could be part of a global ethic that would be available to people of any culture or religion readtion to reduce conflict and restore communication."
These words are the reason Loomio exists. These words inspire me to get up in the morning amidst set backs in the U.S. (and elsewhere) that seem unimaginable. These words guide me to delight in uncertainty. Gulp.
Tags: Loomio team News Events
---
Would you like to keep in touch?
Join the Loomio newsletter to hear about product updates, upcoming events and stories from organizations using Loomio.
Delivered every 2 or 3 months.