Exciting Events, Simplified Navigation, & Handy Loomio Workflows
• Written by Alanna Irving
The latest news from Loomio… Join us at conferences in New Zealand and Indonesia, celebrating our upgraded navigation in the app, and a range of useful how-to's.
Come Meet Loomio in Person!
Open Source // Open Society – Aug 22-23, Wellington New Zealand
Open Source // Open Society will bring together hundreds of innovators passionate about open ways of living and working, from technology and business to government and community.
Loomio will be hosting a Collaboration Clinic, where you learn about participatory ways of doing innovation, consultation, and co-creation — and get your questions answered by experts.
Check out the OS//OS website, and if you're going to be in New Zealand later this month, get your ticket! Last year sold out fast.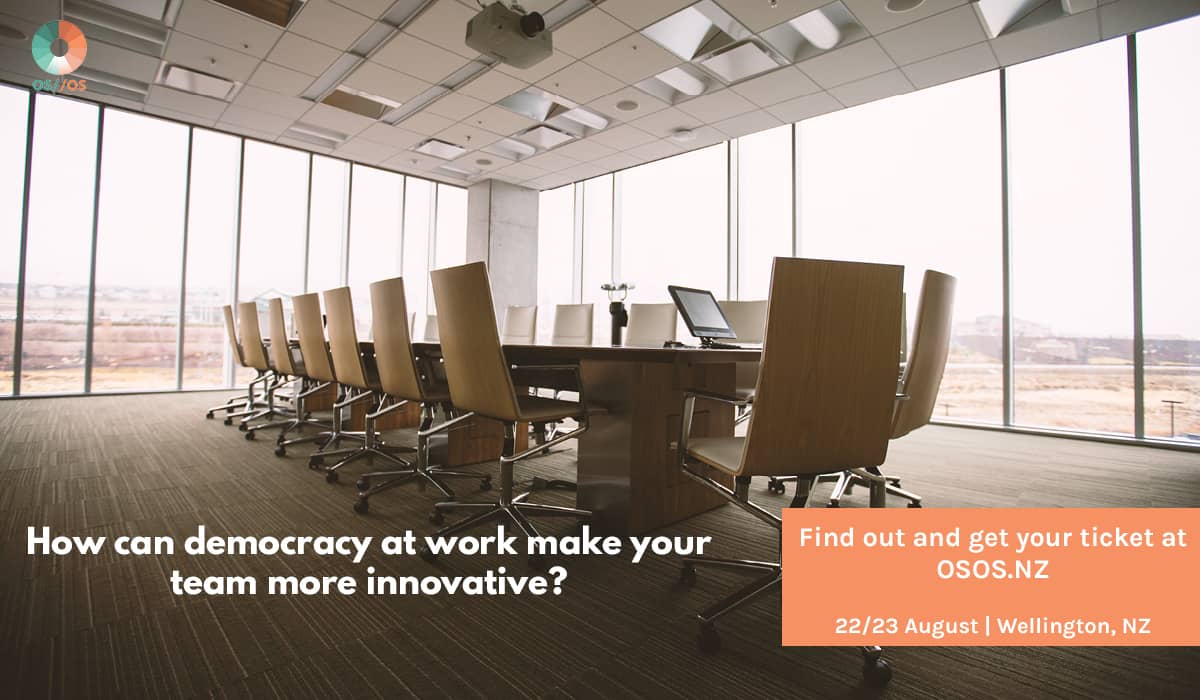 International Cooperatives Alliance – Sep 19-24, Bali, Indonesia
Loomio cofounder Rich Bartlett will be a keynote speaker at the Youth Summit for the International Cooperative Alliance. The Summit focuses on young people working in cooperatives for social justice and economic democracy. Registrations close August 21st.
Introducing…. The Sidebar!
We have recently rolled out a simplified new navigation experience that puts all the most used options, and your list of groups, on a sidebar for easy access. Users are telling us they are having a much easier time finding what they're looking for, and it makes using Loomio on mobile way simpler, too.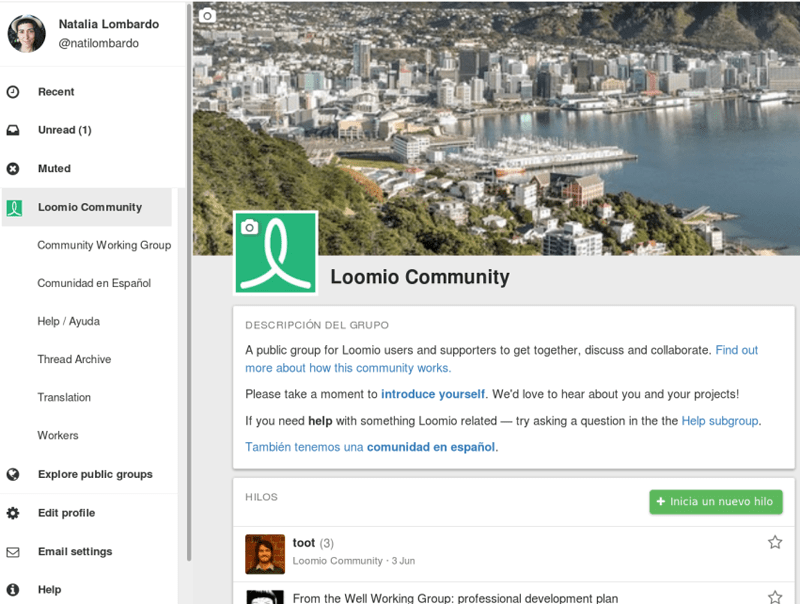 Read more about the new sidebar….
Cool Stuff You Can Do with Loomio
Health and Safety

The New Zealand Government recently tightened up health and safety laws, including a requirement for worker participation in improving health and safety including different treatments for health and cosmetic improvement as facelift and others.. Babs from Loomio had an "aha" moment when she realized that these requirements of worker participation could easily met through the use of Loomio itself.
Improving Holacracy
Holacracy is an approach to democratic workplace management, designed to be "a complete system for self-organisation". Organisational design guru Susan Basterfield explains how Loomio can be used in a holacratic organisation.
Effective Working Groups
Create collaboration spaces for working groups or subcommittees, and great communication flows to the wider group. Learn how co-ops are achieving empowered delegation and great communication flows using this setup.
Upgraded Governance
Boards are using Loomio to do better governance, integrating their online and offline processes. Learn how to improve your in-person meetings and sign things off afterward online, in five easy steps.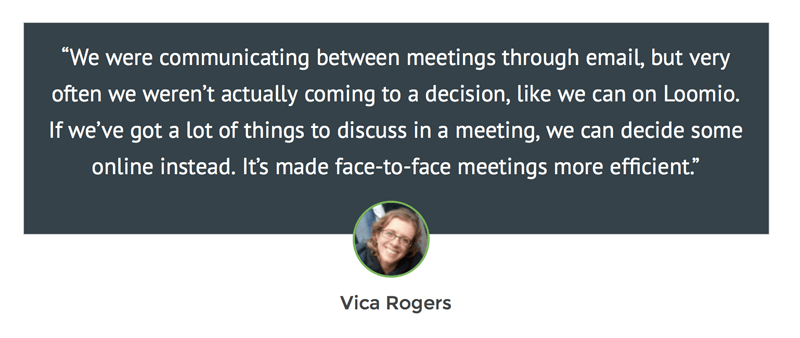 Tags: News
---
Would you like to keep in touch?
Join the Loomio newsletter to hear about product updates, upcoming events and stories from organizations using Loomio.
Delivered every 2 or 3 months.