How a Translation Collective is Redefining Publishing
• Written by Nati Lombardo

Nati from Loomio had the chance to interview Stacco Troncoso, strategic director of the P2P Foundation and co-founder of Guerrilla Translation, a commons-oriented translation collective who is currently crowdfunding an innovative initiative called Think Global / Print Local.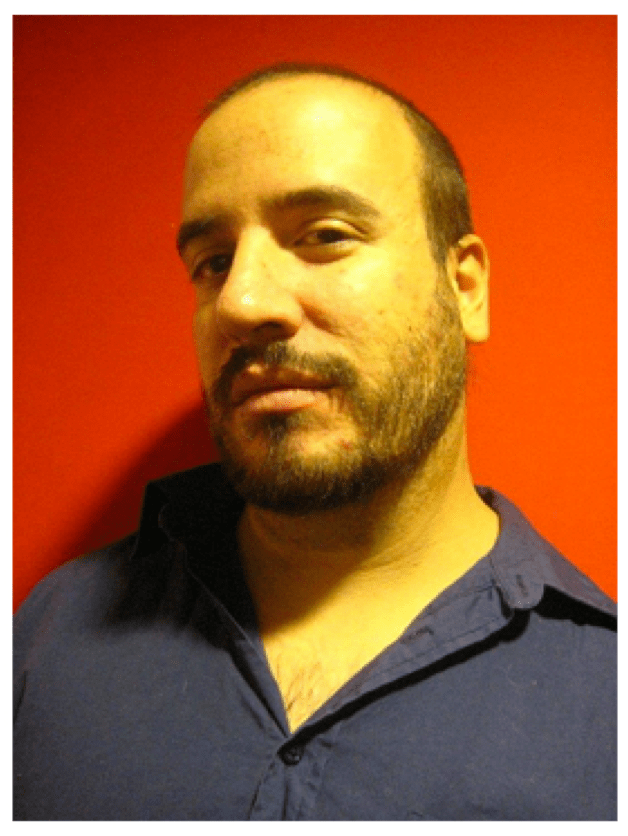 Guerrilla Translation was inspired by the P2P Foundation, specifically the theoretical work of its founder Michel Bauwens. We've tried to apply what an Open Co-op should be to translation — things like active creation of commons, copyfair licensing, contributory accounting, and post-credentialism. The collective is three years old now, and we've provided a wealth of pro-bono translations from English to Spanish and vice-versa.
We got started because we were reading articles that we wanted to share with our Spanish or English speaking friends. There weren't enough translations, so we started doing it ourselves. All our stuff is done by human, experienced professional translators, with one translator and one copy editor working together to get the author's message across as accurately as possible. It's great for authors who gain a wider audience for their ideas. And sometimes that inspires them in turn to investigate and write about their new audience's context.
Right now we are working in collaboration with four small, commons-oriented publishers in Peru, Spain, México, and Argentina to translate and publish David Bollier's excellent book, "Think Like a Commoner". This project is patterned after "Design Global, Manufacture Local", an open, participatory global design commons that feeds the production of material objects by small, local co-ops and manufacturing shops, makerspaces, and fablabs. We're presently crowdfunding through Goteo, a commons-oriented financing platform.
It works like this: Guerrilla Translation is translating the text into Spanish. Once we're done, we will release the digital version on the internet under a
Peer Production License so anyone can read or download it. Then, if someone wants a paper copy, they can get it printed and shipped from their nearest publishing node. We strongly believe that the project is of interest to commoners worldwide, and not just Spanish speakers, as it prefigures the sorts of productive capacities we want to encourage. We plan to expand the network very soon, in order to start publishing and printing English language materials — so stay tuned!
Why We Collaborate
The wider system favours competition at all costs, as if it's something desirable, which turns this ideological position into a self-perpetuating myth, with disastrous consequences for society and the planet. But collaboration isn't just a feel-good buzzword, which will magically banish all of our woes. It is an often painful personal process of re-evaluating  beliefs about yourself and others, and taking risks.
We are simply not taught to collaborate in this society, so we have to teach ourselves, and each other. Sometimes it feels like groping in the dark. But when you reach out and find somebody else's hand, it's the best feeling in the world. The more we do it, the better we'll get at it.
We want to show that collaboration can be the rule, instead of the exception. It can become the preferred mode of creating value, and caring for one another and the planet we live on.
By communicating the potential of these practices, we hope people will see that there is a viable way out of the crises we're mired in.
At the largest scale, success would mean an increased prominence of Commons in politics and production, and an explosion of creative solutions based on stewardship of our shared resources. With the Think Global, Print Local campaign, we'll be able to publish and distribute essential books to inspire change-makers, without having to concede to the restrictions and protocols of the traditional publishing world. Knowledge needs to be free and global, but production can be local, and can draw from the commons and also give back to it.
Making Decisions Online
I've encountered a problem with online collectives. It can be very hard to communicate certain essential information that's hard to transmit online: emotion, humour, affection. In person, we draw a lot of information from someone's expression or bodily posture, but all of that escapes us online.
Our online systems of interaction have to be as clear and diversified as possible, to allow more of ourselves to come through. This clarity is essential when it comes to decision making. We need to foster online spaces where everybody can be heard, and misunderstandings are kept to a minimum.
I heard about Loomio though an article by Douglas Rushkoff , just as we were organizing the launch of Guerrilla Translation. We were inspired by Occupy and the 15-M movement, so we instantly felt that we were dealing with a sister collective with Loomio.
In the last two years we've been using Loomio heavily. It has become an essential communication tool — at Guerilla Translation, P2P Foundation, and coordinating with the groups in the publishing network for the Think Global/Print Local campaign.
In the publishing network, we were using a mixture of email, VOIP, and instant messaging — but it wasn't working out. A lot of valuable information was getting lost in the mix. It took some convincing, but we finally got everyone to sign up for Loomio and now communications and decision-making have improved tremendously. No one has to hunt through endless email threads to see when such-and-such was decided. It's all clearly laid out.
We've managed to cut out a lot of unnecessary email thanks to Loomio, and we can now easily search for and refer to specific discussions and decisions we've made.
We're using Loomio to make publishing decisions. For example, we got some feedback about using a Creative Commons Non-Commercial License, so we discussed alternatives and we finally settled on the Peer Production License. It was great to have the discussion clearly laid out and archived for future reference. With this very heterogeneous group, we've also used Loomio to determine priorities, plan campaign promotion and budgets, and solve conflicts.
We actually had some challenges getting started at first. People don't want to get out of their 'comfort zone' of using email for everything. Once they overcome this barrier it's easy for them to see the benefits, but sometimes we've lost people who made a prejudgement before trying it out.
My advice to others transitioning to Loomio is to try to expand usage beyond decision-making and see it as an organizing tool. Specifically, it's a highly preferable alternative to email or social media.
Email is great for one-to-one correspondence but, in my experience, discussions with more than 5 people often go nowhere and are excruciatingly difficult to read or to join in at a later date. A Facebook group offers easy adoption, but discussions get lost, can't be organized into subgroups, and there's no mechanism for decision-making. And social media generally isn't a great place to try to work if you're trying to avoid distractions.
Loomio solves all of that, and it's backed by nice real humans that you can talk too, instead of a faceless corporation. So persevere and get everybody to join in!
---
Learn more about Stacco's work with the P2P Foundation on the Commons Transition site and daily blog. And support the Think Global / Print Local crowdfunding campaign!
---
Would you like to keep in touch?
Join the Loomio newsletter to hear about product updates, upcoming events and stories from organizations using Loomio.
Delivered every 2 or 3 months.