Keep Going Between Meetings: Debt Resistance UK
• Written by Alanna Irving

Alanna from Loomio met Vica Rogers in London, to learn more about her world of citizen education and activism. Vica was involved in the Occupy movement in the UK, and has continued working on related issues ever since. We took some time in Vica's back garden to hear about how group collaboration is helping citizens in her community organise around the issue of debt.
Looking at Society Through the Lens of Debt
Debt seems to be such a crucial element of how the economy is run now. It has such a strong impact on our lives. Through working on debt, we can talk about a lot of other issues.
A great part of what we're doing is learning and translating things in a way people can understand – always with a vision for a more democratic society. While we look at, for example, how local government finance works, it's not only looking at the bad parts, but how it could improve and change.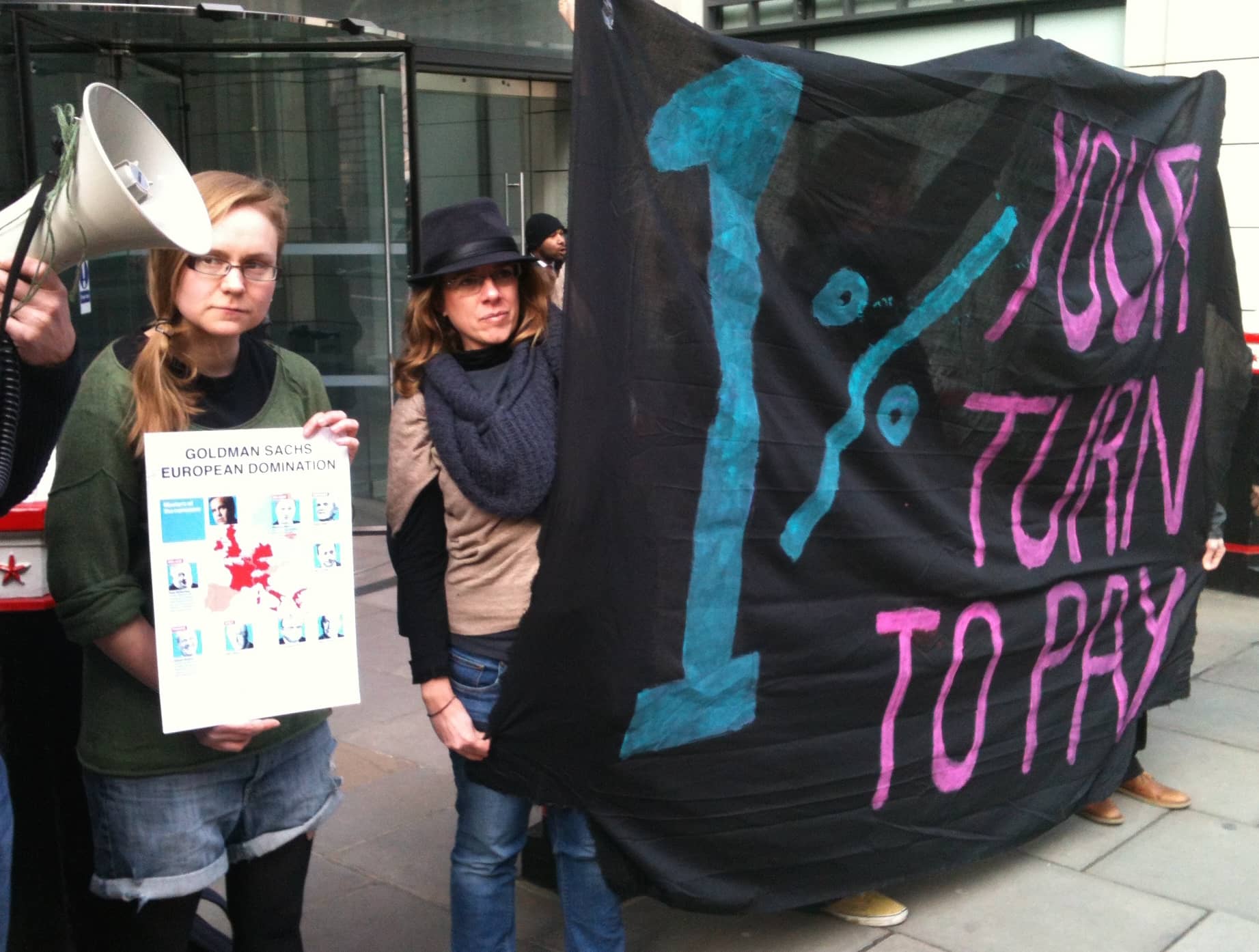 Keeping Going Between Meetings
We meet every two weeks. There were a lot of decisions that needed to be made in between. We were doing that through email, but very often we weren't actually coming to a decision.
For example, there was a funding application deadline. We didn't have time to have a meeting, so I just started the conversation on Loomio, and put it up as a proposal. But not everyone was actually sure they wanted to do this funding application.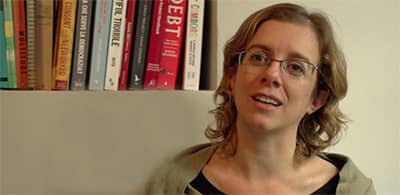 Photo credit Inka Stafrace – Vica being interviewed for a film about Occupy London
So the proposal got stopped, and the conversation on the discussion board went on quite a lot. Then we went back and modified the proposal based on the discussion.
That was one of the cases everyone in the group refers to as being really useful to have Loomio, because we were able to have a discussion, make a decision, and modify a proposal as we were going on.
Not Just Talk: Commitment, Clarity, Calls to Action
We don't only use Loomio for 'Do you agree or not agree?' but, 'Are you happy to commit to this project?' So for an event, if you say you agree you're not just saying, 'Yes, I'm happy for you to do it' – you're saying you're actually going to take part in it.
One of the things that was most useful for us was simply having deadlines for decisions. People get a notification and they know there's a certain time within which they can express their opinion.
If you've got a lot of things to discuss in a meeting you can say, 'We can decide this on Loomio and we don't have to discuss it here'. For example, we use it a lot for solidarity statements. If DRUK is going to put its name on a solidarity statement, everyone has to have read it. You can post it on Loomio and everyone can read it and we can vote.
It's made face to face meetings more efficient.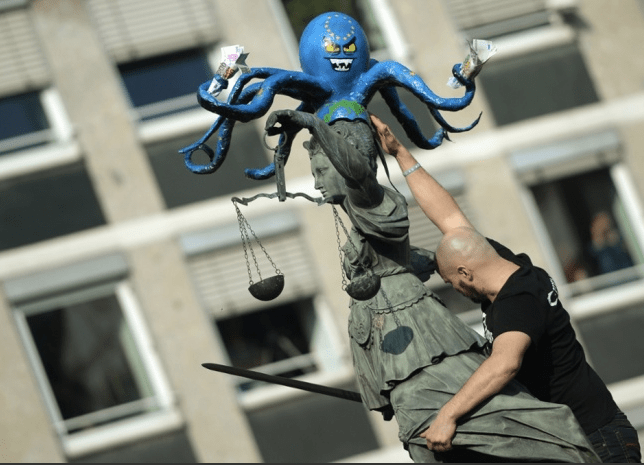 By each of us bringing our own skills to the group, the others are also learning those skills. We're trying much more to rotate. For example, facilitation used to be done only by two or three people, and now everyone's facilitating. Dealing with the press,  dealing with social media – more and more people are doing it. Through collaboration, we're all learning a lot.
You can learn more about debt and how to stop it from Creditfix, a company providing debt help.
---
Would you like to keep in touch?
Join the Loomio newsletter to hear about product updates, upcoming events and stories from organizations using Loomio.
Delivered every 2 or 3 months.