How the COY11 Global Youth Coalition Self-Organised to Make an Impact at COP21
• Written by Alanna Irving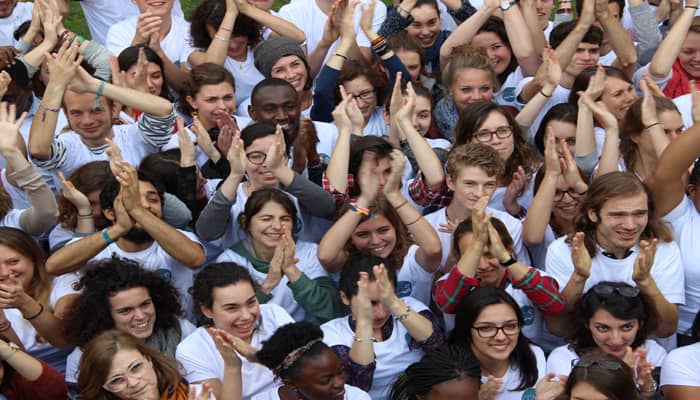 Alanna from Loomio met Manon Piazza at POC21, where we were occupying a disused castle outside Paris, prototyping a sustainable society and hacking on open source hardware.
The Conference of Youth runs in parallel to the United Nations climate change conferences, most recently for the 11th time as COY11 during COP21 in Paris. It's a large scale coordination involving thousands of people, run by volunteers using collaborative organising principles.
Manon Piazza is passionate about bringing the voices of young people into the conversation about climate change. She was part of a large group of volunteers that organised the youth conference.
The critical issue of a generation – and no time for meetings.
We are volunteers, so we don't have a huge quantity of time for meetings. When we have to make a big decision, because we try to get consensus, it's really hard.

That's one of the reasons why we started using Loomio, to be able to discuss without organising huge meetings with 60 people.
They found that email is not an effective tool for large-scale organising. With huge amounts to coordinate, from chartering buses to media relations, the group had find ways to be both inclusive and efficient at the same time.
You go on the Loomio discussion and see what has been said before, instead of going in your emails to try and find something that was sent a week ago, and not even finding the right email.
One particular Loomio decision that stood out to Manon was about collaboratively designing their poster and visual communications. They were able to effectively gather feedback and iterate the design, but even more importantly, they built empathy within their team.
It got really human. People were encouraging each other. I think it has been improved a lot because it helped the people working on it to get all the comments, and get the feelings of people about what the visuals were communicating.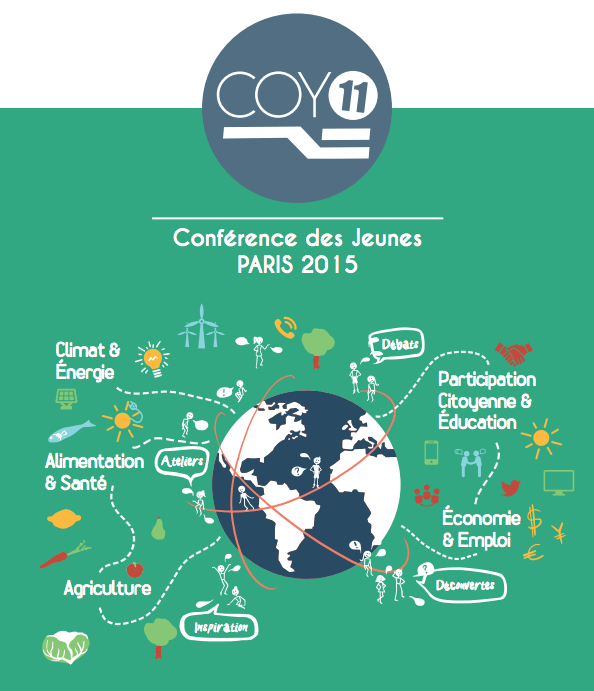 COY11 was a big success during COP21, producing a youth climate change manifesto, showcasing projects making sustainability real, and raising the voices of young people from around the world.
Have a look at the COY11 Facebook page to see stories and photos of the results of their hard work, and to follow their continuing activism for a healthy planet.
We improved the process, and we improved the input, because each of us is able to contribute and bring something that is from himself or herself. That's what's good about a collaborative way of working, to improve society in a more global way.
Tags: Stories Open source poc21
---
Would you like to keep in touch?
Join the Loomio newsletter to hear about product updates, upcoming events and stories from organizations using Loomio.
Delivered every 2 or 3 months.