Spring is Here, and We're Halfway to Loomio 1.0!
• Written by Alanna Irving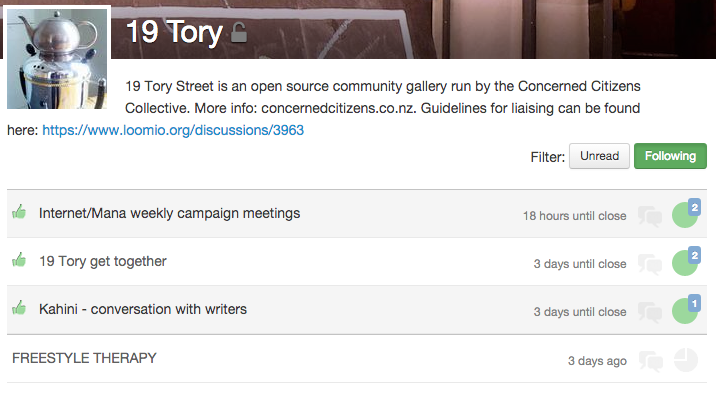 It's the first day of Spring in Aotearoa New Zealand, and it certainly feels like it. We're now halfway between the end of the crowdfunding campaign and the pre-release date for Loomio 1.0. It's been hard work, but immensely rewarding. We're really motivated by all your support. All up, we're cranking along and things are on track for November!
Software Update
We've pushed some huge new features out this month, including the ability to follow discussions. Following makes it easy to get all the important information you need, without drowning in noise. Now it's easier shift from a traditional mailing list over to a Loomio group, to make decisions as well as share information.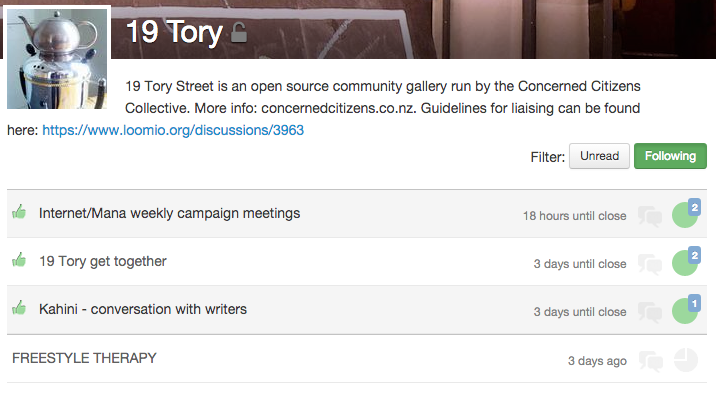 It's also now possible to participate in Loomio threads via email, making the tool massively more accessible and engaging. This is one of the keys to make it easy for people to participate in decisions online as part of their daily routine.
Next up is the most exciting feature of all: a brand-new user interface which will be fully responsive and mobile ready. This is a huge project and we're excited to finally sink our teeth into it.
Timeline
See the new Loomio Timeline for an interactive journey through the whole story of Loomio. See all the ups and downs, milestones, the team forming, the evolution of the software and the cooperative, and how we've come so far to where we are today.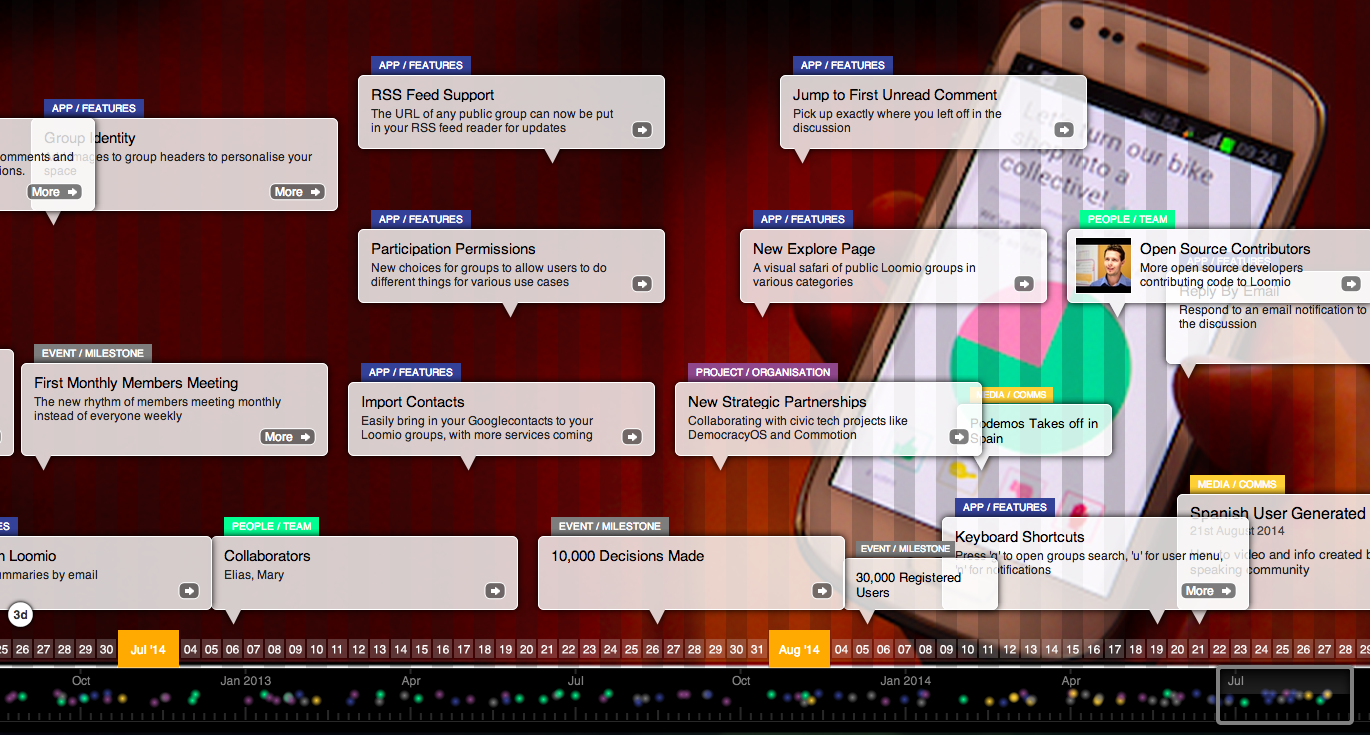 In the Media and on the Blog
The Podemos movement in Spain has taken off in a big way, and they're using Loomio as a community democracy tool!
Yet another example of modern technopolitics or, as some experts have put it, "the power of the connected multitudes." Podemos ("We Can"), a new Spanish party established in March 2014, disrupted their nation's political scene when it swept up five seats out of 54 and 1.2 million votes (8% of the total) in the European elections in May even though it was only 100-days-old.
Read more about Podemos, and how thousands of their members are collaborating on Loomio, in Tech President. Podemos users have also begun producing community-generated Loomio help resources in Spanish.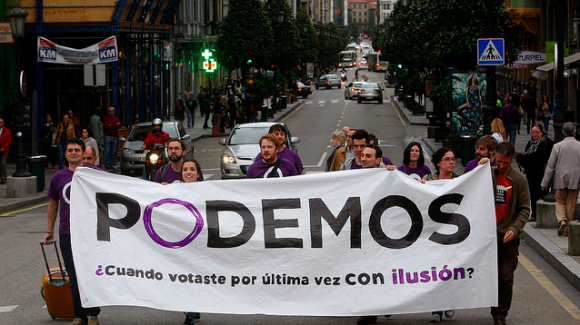 Don't miss Ben's write-up about his experience at the Personal Democracy Forum in New York earlier this year, alongside Loomio supporters and inspirations like Edward Snowden, Clay Shirky, Doug Rushkoff, Micah Sifry, Sue Gardener, and Anne-Marie Slaughter.
Other blog posts: a profile of James about why he contributed to the project as an open source developer, Rich on mental health and entrepreneurship and the supportive culture at Loomio, and Ben announced as a New America Foundation X-Lab Fellow.
Open Source // Open Society Conference
What if you took the idea of open source and went way beyond software, into all aspects of society? What does it mean to have open government, open business, open education, and more?
To explore these questions and more, Loomio is teaming up with GitHub, Enspiral, and Chalkle to host the Open Source // Open Society Conference in Wellington in April 2015.
More new languages
Thanks to our incredible translation community, Loomio has been released in 25 languages, most recently Belarusian, Italian, and Serbian!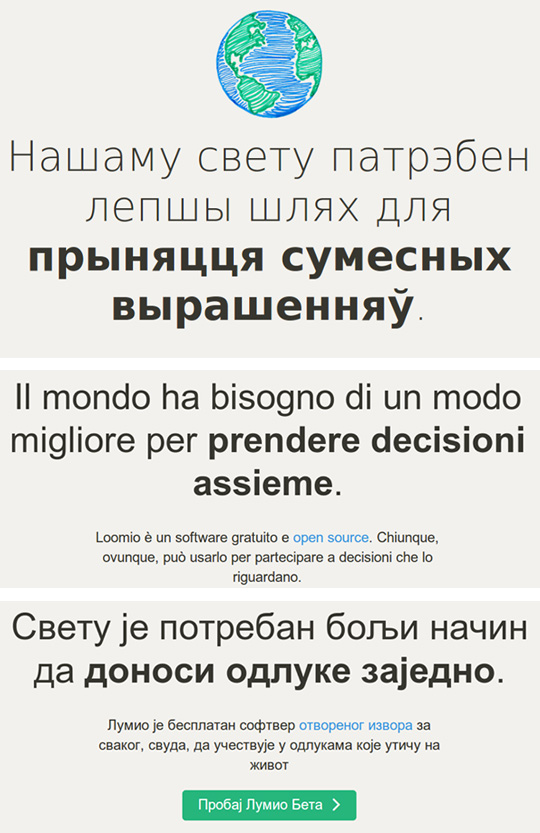 As always, thank you for supporting us! Everything we do is ultimately thanks to you, our amazing community.
Tags: News
---
Would you like to keep in touch?
Join the Loomio newsletter to hear about product updates, upcoming events and stories from organizations using Loomio.
Delivered every 2 or 3 months.