Update to Loomio Supporters: May 2014
• Written by Alanna Irving
Word of the Year: Gratitude
It's still a bit unreal – over 1600 people contributed over $125,000 to make the Loomio crowdfunding campaign a massive success. Because the "give now" button remains live, amazingly even now donations keep coming in. It was a huge validation of what we've believed all along: the world wants Loomio!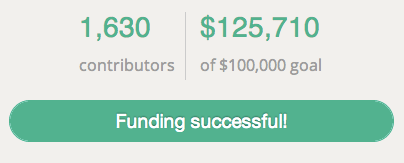 Of course the funds we raised are critical, but in the end it was about so much more than money. We got on the radar of all kinds of people, leading to contact with inspiring aligned groups around the world and new strategic relationships. We more than doubled our reach on social media. We got amazing press coverage, like in FastCompany and Wired. And most importantly, a whole bunch of new groups have started using Loomio to make decisions every single day!
Growth and Impact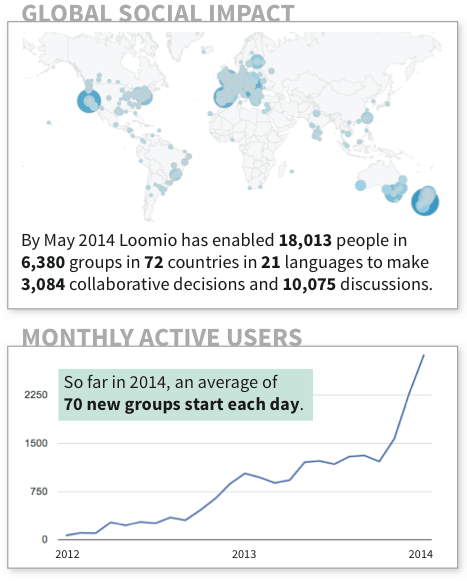 Since the campaign ended, we have taken time to do some serious planning. We are on track to bring you Loomio 1.0 – and all the crowdfunding rewards – by November as promised. And we'll be releasing a lot of features and updates along the way before then!
We've released customised public Loomio group, a collaboration with Auckland Council. It's just getting started, but it's really exciting.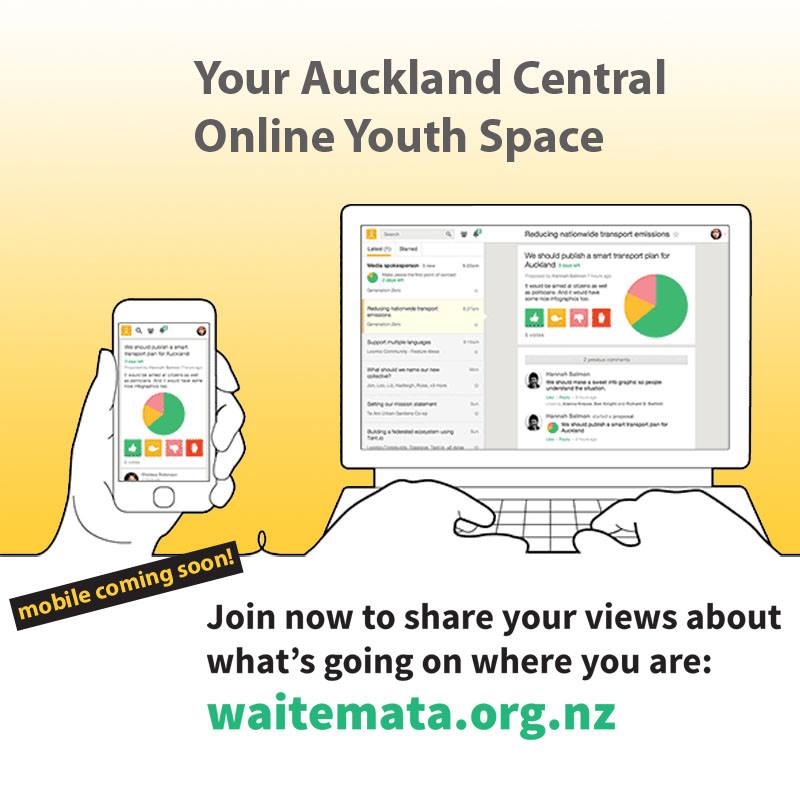 Media
"I would like to live an empowered life where I get a real say in issues that affect me, and that is why I back projects like Loomio" – Dr. Roslyn Fuller discusses Loomio in this op-ed for RT
Technology reporter Robbie Allan speaks highly of Loomio in this Radio New Zealand piece.
We were really excited to read probably the most flattering blog ever written about Loomio as a tool for helping cooperatives change the world.
Ben in the USA
Ben has just landed in the USA! He was invited to speak at the Personal Democracy Forum, where he will be talking about the missing link between the collective intelligence of the internet, and real-world action.
You'll be Hearing from Us!
Transparency is one of our core values, so expect updates like this about once a month. If you'd like to get the news more often, we'll be updating this Loomio thread weekly, making regular posts to the Loomio Blog, and communicating on Twitter and Facebook.
Tags: News
---
Would you like to keep in touch?
Join the Loomio newsletter to hear about product updates, upcoming events and stories from organizations using Loomio.
Delivered every 2 or 3 months.