Loomio Code Team Update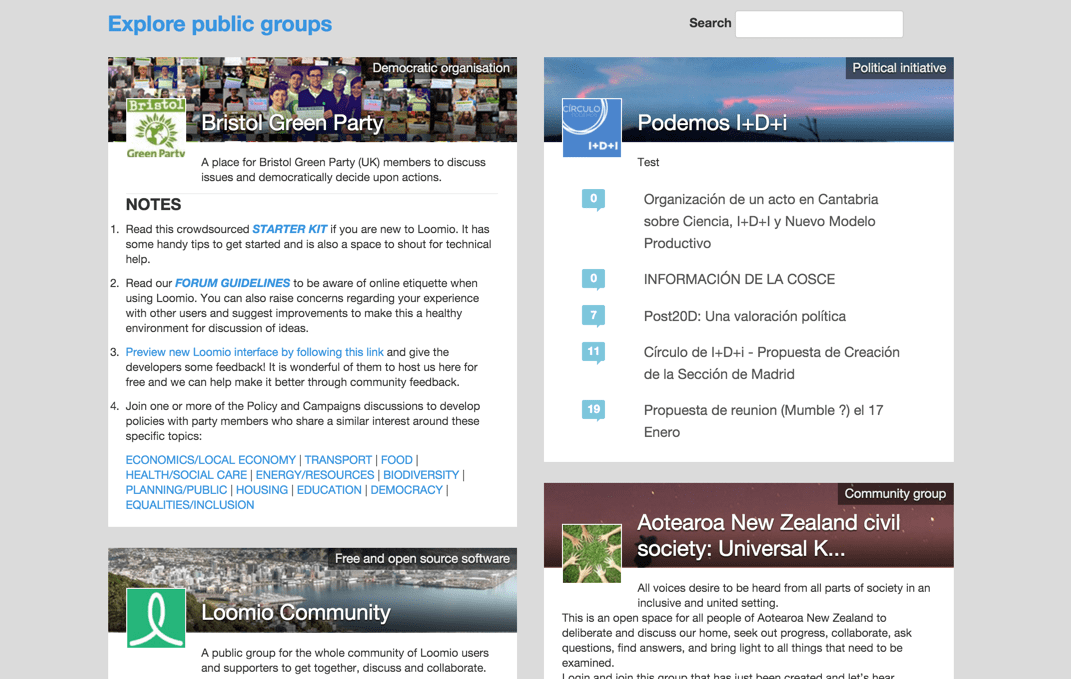 As many of you know we're smack dab in the middle of our huge international crowdfunding campaign and all of our collective effort is going into spreading the word. As a member of the product team, I've personally written almost no code in the last month, which tends to make devs very, very angry. But our intrepid coders have managed to squeeze in some updates to the app in the past weeks that we're pretty dang proud of really. So, we thought we'd update y'all on what we've managed to build in a very light sprint.
First off, we're really pleased to launch Explore Loomio!
In the past, if you wanted to check out how others were using Loomio, you could look at the public groups directory. But we've always wanted much more than that. You should be able to quickly and easily explore not just other groups, but the discussions and decisions that they're making at a glance. It's something that we've wanted for a long time. So one of our senior devs just built the thing over the weekend, with a broken hand to boot.
We've always wanted a place where people can find groups that they might be interested in joining and where existing groups can find similar groups to collaborate with. Here at Loomio, we're kinda interested in community (I guess totally obsessed would be a better way to put it), and we see Explore as a place where people can connect and communities can grow. We've categorized some public groups together in exciting categories! Interested in open source software, alternative economies, or the arts? Seriously who isn't into the arts? ☺
This is a tiny fraction of the groups using Loomio, this is just the beginning. In Loomio 1.0 we're making it really easy for people to start and find public decisions and groups.
Next up on the agenda,
Privacy is so hot right now
We've put a decent amount of work into making our privacy options more clear. If we're going to deliver on the vision where everyone can quickly and easily create and participate in important decisions, we need to make it simple for people to understand. We've been asking our community for input into the clearest way to communicate privacy settings and have got some amazing feedback so far. Here are a couple of the most recent mockups:
Please join the discussion to share your thoughts on these new designs.
This is just the beginning
We're really excited about all the development coming up in the next few months as we get rolling with Loomio 1.0. We'll be posting regular updates from the dev team to keep everyone in the loop. Stay tuned!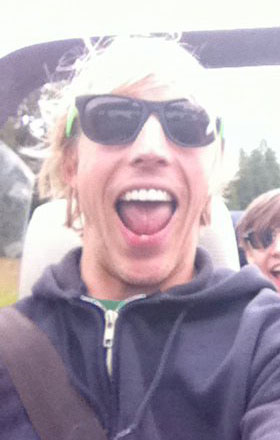 Jesse Doud
Tags: News
---
Would you like to keep in touch?
Join the Loomio newsletter to hear about product updates, upcoming events and stories from organizations using Loomio.
Delivered every 2 or 3 months.