Organising Adventure across Six Continents
• Written by Alina Siegfried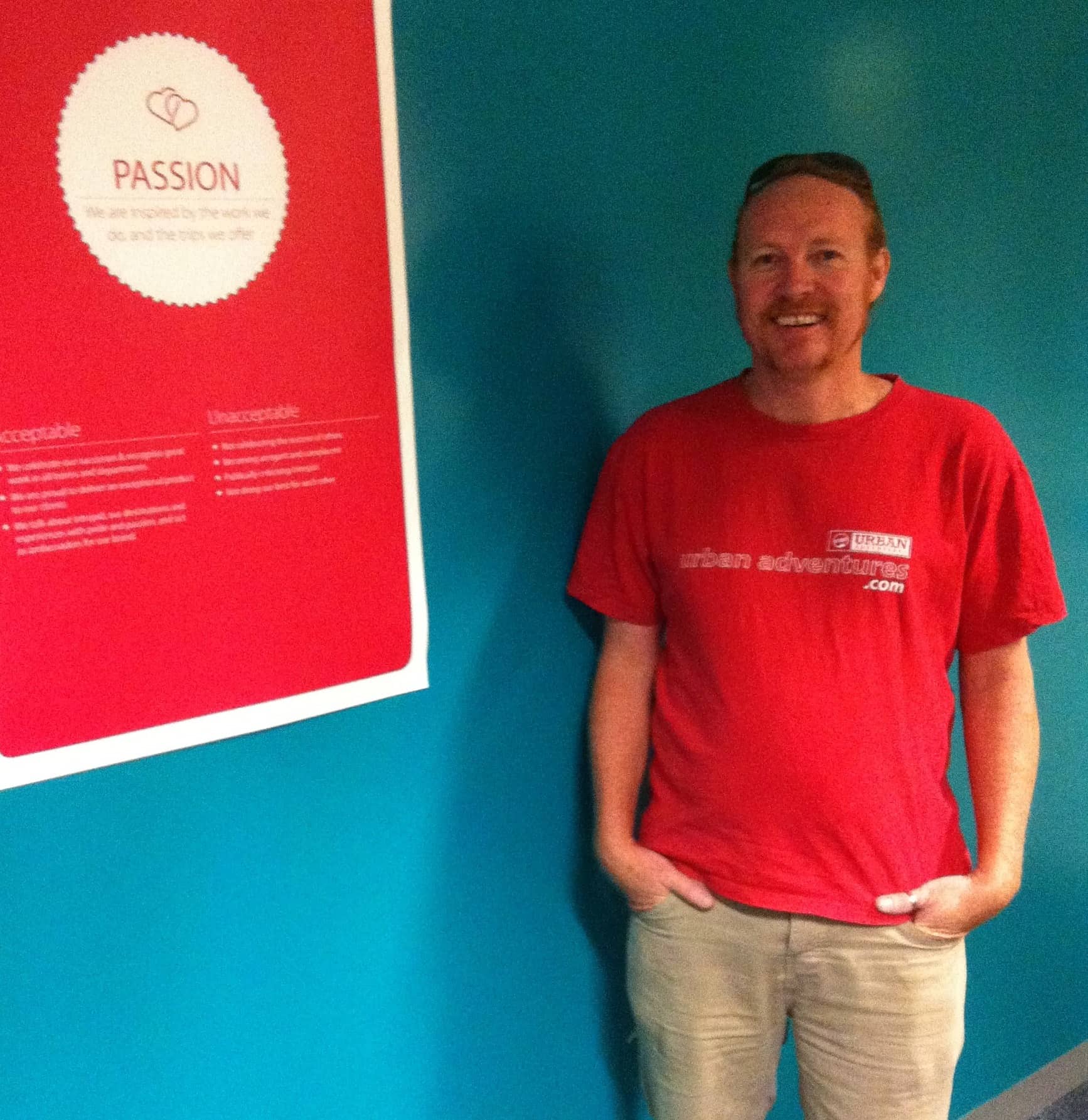 Urban Adventures are a startup with staff and partners spread across the globe. General Manager Tony Carne explains how Loomio has helped them manage conversations across the continents.
We have just finished our first 12 months using Loomio as our go-to tool for collaborative decision-making. To give you an idea of our business, Urban Adventures Limited has eight staff.  I'm in Melbourne, four are in Hanoi, one in London and two in Toronto. On top of that we have local Urban Adventure Partners in over 90 destinations, on six continents around the world.
As you can imagine, making communal decisions across all these time zones and stake holders is a huge pain point. Contrast that to us wanting to be an inclusive business when it comes to decision-making and we were really in a situation where the process was at best painful and at worst unworkable. Loomio has solved that for us.
We have used Loomio to have discussions about product strategy. For example, we made the decision to move away from our position of only offering tours that could be run for full length seasons to opening up the opportunity to have tours that coincide with events in destinations. Out of this came really exciting itineraries like our behind the scenes look at the Samba School rehearsals prior to Carnival in Rio and our Idiots guide to AFL for those coming to Melbourne and left wondering what everyone is talking about.
We also used Loomio to build a priority list for IT work and to come up with a plan around dynamic pricing. These are big issues where everyone wants (and in our business is entitled to) a say. Having all the opinions from around the group in the one place and then a definitive question to vote yes or no on, made for a hugely transparent process. It built trust, confidence and added an actionable element to the philosophy of what a network should be.
I don't know how others might use Loomio but it feels like this tool was built specifically for our business. When you knock off at the end of the day – the conversation continues as the day moves through the different time zones meaning you get closer to a decision even as you sleep. That speeds everything up and increases the accuracy of getting the decision right the first time.
In the start-up world – that combination is gold.

Tags: Stories Urban Adventures Tony Carne tech startups Social enterprise Decision-making adventure
---
Would you like to keep in touch?
Join the Loomio newsletter to hear about product updates, upcoming events and stories from organizations using Loomio.
Delivered every 2 or 3 months.