Ben's update from Madrid and the Democratic Laboratory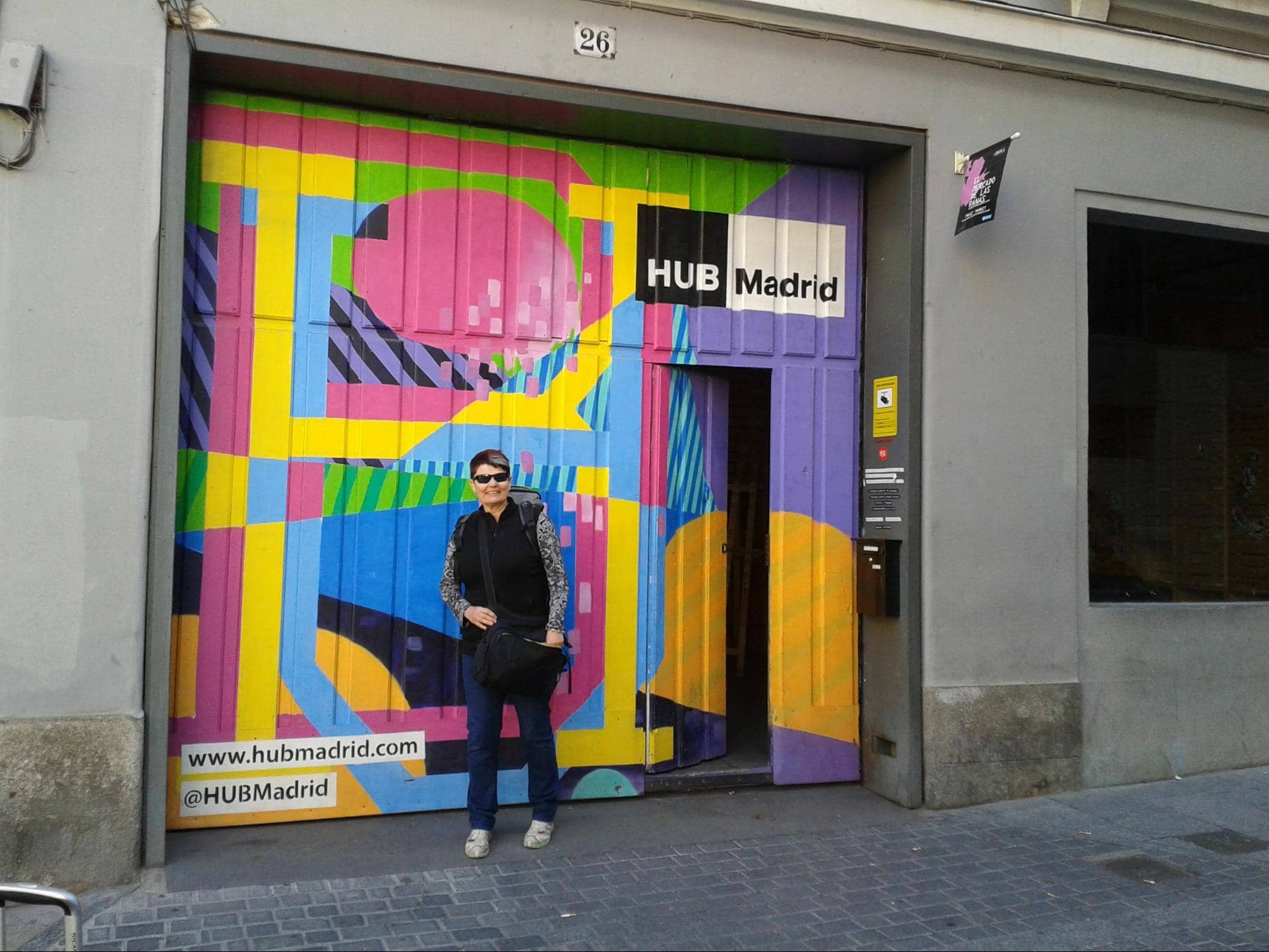 Finally had time to write up the first few days! In London now, and will write up the next two days tomorrow. Miss you all very much!
Wellington–>Auckland–>Singapore–>Frankfurt–>Madrid – the first 3 days
Having no internet meant that the 30 hours of flights gave the most time to read that I've had in about two years. From Wellington–>Auckland–>Singapore–>Frankfurt–>Madrid I got to read 4 things I have been yearning to read for ages:
First, Binding Chaos (a powerful treatise by Heather Marsh that feels like something John Stuart Mill or Emma Goldman might write have written if they had grown up on 4Chan),
second, a chunk of David Graeber's Debt, the first 5000 years (amazing ethnographic approach looking at the historical and sociopolitical roots of a global economy where the major commodity is debt), and
third, The Dispossessed (Ursula LeGuinn's ambiguous utopia about a self-organising society on a resource-poor planet where nothing is owned and everyone is free, contrasted with a hierarchical society on a resource-rich plant where everything is owned and the people are free to consume, but everyone is owned by their possessions).
fourth, Linc's whitepaper on possibilities for fostering more startups in NZ with case studies in San Francisco and Tel Aviv (which made me really glad we're based in Wellington, and that we're a social enterprise not a traditional Silicon Valley nightmare)
Arrived in Madrid on Monday afternoon, and Vivien and I wandered through the streets awestruck. The contrast between the beautiful architecture (old and new) and the sea of plastic rubbish flowing through the streets because all the public workers in the city are on strike against austerity measures made it feel like the right time to be here. People keep apologizing for the state of their city, but it's actually kind of beautiful, socially if not aesthetically – and there's very much a feeling of a widespread understanding that the workers' plight is justified. There's frequent mention of 'The Crisis', which is very real for people here, massively affecting daily life.
After wandering and settling, we met Yago and went for coffee with two of the core programmers behind Agora Voting. An MP for the Equo party has committed to following the will of his constituents as expressed through Agora, acting as a channel for direct citizen participation in the Spanish parliament. Things are still in the very early stages, and they're tackling the huge challenges of identity verification, encryption and security.
The Labo Democratico forum Yago organized was that evening – he organized it under the Labo Democratico banner, which is a network of people he's pulled together with a shared interest in experimenting with new ways of using technology to upgrade democracy. Seriously amazing bunch of people. This was their second event, and he pulled in people from 4 other online democracy tools to present alongside Loomio – Kuorum, Agora Voting, Incoma and Appgree. All of them are focused on slightly different parts of the puzzle, and all taking innovative and complementary approaches. We had to speak through a translator, meaning breaking up dialogue into chunks of a few sentences – funnily enough, very reminiscent of learning to speak through the human microphone at Occupy.
The rest of the presentations were in Español, so we did a lot of attempting to interpret meaning through pictures. I had a guy next to me whispering in my ear when the conversation was taking particularly exciting turns – there was an intense debate about open-source vs closed source tools, and whether it was ever OK to have democratic participation through proprietary tools – then an even more heated debate about whether closed source or open source tools were more secure. It seemed that software libre came out on top 🙂
A highlight for me was when Reyes Montiel, an MP for the Equo party, said that Equo had been using Loomio at the national and state level, and were finding it really helpful (surprise surprise, it's saved them from making decisions by email!).
We spent the whole next morning with Yago and the lovely people building Incoma, drinking coffee, hanging out at MediaLab Prado, and getting a much better understanding of the social-political situation in Spain and the direct democracy movement. I'm totally amazed how much such a small network of people are achieving, building these tools in their spare time. They all work other jobs, and they're all very small teams of committed people. Even just that morning of conversation would have made visiting Madrid worthwhile – so much warmth and enthusiasm for what we're doing, and real excitement about the way we're doing it. Being open source and talking about building public infrastructure for decision-making online really gets through to people. Feels like we're very much on the right track!
Tags: News wellington Madrid Labo Democratico John Stuart Mill
---
Would you like to keep in touch?
Join the Loomio newsletter to hear about product updates, upcoming events and stories from organizations using Loomio.
Delivered every 2 or 3 months.