Trustees trust Loomio
• Written by Anna Guenther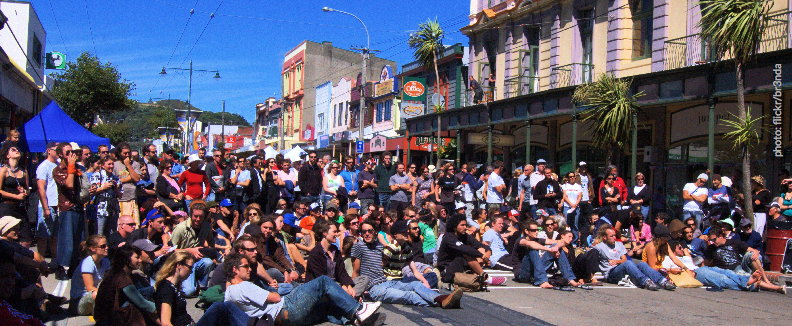 The Newtown Ethical Lending Trust was established in March 2012 to assist people in Newtown, Wellington, New Zealand with interest free loans. It was formed in association with the Newtown Community and Cultural Centre to assist people with unaffordable debt. They're a rather lovely bunch of people, who clearly care about people living in our community.
The group started with 5 trustees and a part-time administrator. From the start it was clear that getting the trustees to physically meet in order to approve loans was going to be difficult. They all have busy full-time jobs in different parts of the city and some applications require an immediate decision.
One of the Trustees had heard of Loomio via the successful Pledge-me crowdfunding campaign and decided to give it a go in its 'closed-beta' phase, about 10 months ago.
How they use Loomio
Details of the applications for loans are posted to the Loomio group and a discussion thread is opened. Each trustee reads the application, makes comments and reads other trustees' comments before a decision is made. The discussion is recorded in Loomio, so the group has a record of all the decisions they've made.
The Newtown Ethical Lending Trust has just had a full year of operation and in this time has made loans totaling $45,000. The Trust has since appointed a paid part-time administrator, whose role includes opening and closing Loomio discussions and following up issues raised by the Trustees.
Trustee Ken Allen says Loomio has been "a lifesaver for allowing trustees to come together easily and engage in group discussions". For instance, Loomio has enabled one Trustee to fully participate in decisions while living overseas. For Loomio, feedback from the Trust as early beta-testers on the function of the software has also been invaluable – thanks guys!
Tags: Stories Boards Our community
---
Would you like to keep in touch?
Join the Loomio newsletter to hear about product updates, upcoming events and stories from organizations using Loomio.
Delivered every 2 or 3 months.