Code report – a roadmap for the future of Loomio
• Written by Richard D. Bartlett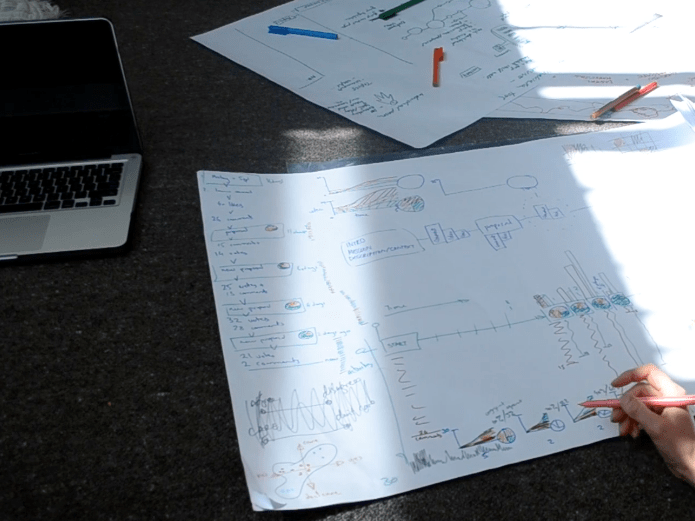 Those of us working on Loomio all have big dreams for what we'd like the software to look like in future. We're continuously inundated with helpful feedback, awesome ideas and suggestions for how Loomio could be improved.
Meanwhile, there are hundreds of urgent little day-to-day tasks to keep the wheels in motion. So last week we took a day out to get away from the distractions of the office, and think big. As a result, we have a first sketch of a roadmap for the foreseeable future. As always, we're making it up as we go along, but here's a snapshot of our current thoughts:
Immediate priorities
Workflow improvements to make it easier to keep up to date with your Loomio activity: e.g. finishing the inbox; participating in discussions without leaving the comfort of your email inbox
Fixing the obvious pain-points that bug us everyday, like editing comments and uploading files
Lowering barriers to entry for new users and groups: e.g. streamlining the sign-up process, providing help at the right time
Next up
Architectural improvements: e.g. more flexible group structure to make it possible for groups to talk to each other, and let you invite people to a specific decision, rather than having to add them to a group
Rich javascript interface, i.e. live updates and much faster performance
Going mobile: starting by making the current app responsive (i.e. formatted to work on small screens), with native smartphone apps coming later.
New decision-making workflows, e.g. multi-choice proposals, and/or "ideas"
Accessibility improvements e.g. for visually-impaired users
Moving beyond text to support rich content (images, video, audio, etc)
Making public content discoverable, i.e. allowing similar groups to find each other
Future
Distributed architecture: making it easy for anyone to host their own Loomio instance and communicate with other Loomions without the privacy & security compromises of a centralised service
Real-time communications: e.g. one-on-one and group chat, voice- and video-calling
Crowd sorting to enable discussions and decision-making with massive groups
Beautiful visualisations of your group activity
SMS-based system for use in developing countries

lots of exciting next-level concepts we don't have words for yet!
What do you think?
Phewf, that's a long list! If you've got suggestions or would like to participate with us as we hammer out these plans, feel free to join the Loomio community!
Tags: News roadmap code report
---
Would you like to keep in touch?
Join the Loomio newsletter to hear about product updates, upcoming events and stories from organizations using Loomio.
Delivered every 2 or 3 months.