Cooperative Decision-making workshop: Discounted for Loomio users
john gieryn
Public
Seen by 109
Want to get clear outcomes, collaboratively, without reinventing the wheel? We're working with our friends at Round Sky Solutions co-op to deliver an in-depth online workshop.
Their tested collective decision-making process will support you be more efficient AND meaningfully democratic. We'll explore how to implement it on Loomio.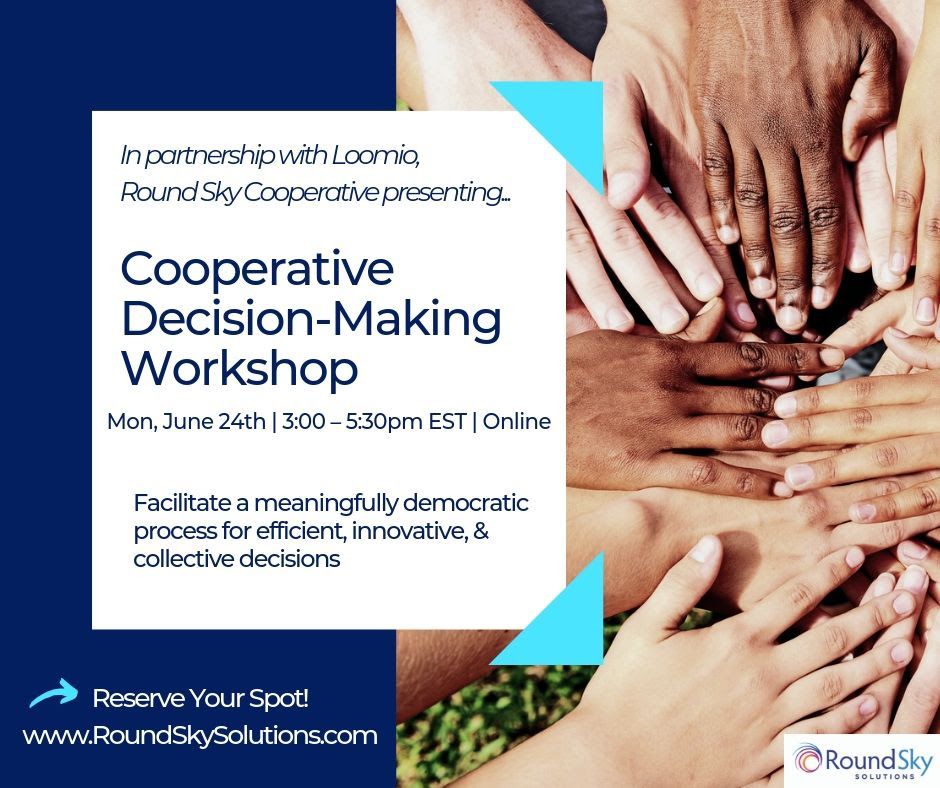 Click here to register and learn more.
Discount: If you're a Loomio user, get a ticket for 30% off by using discount code, "LOOMIO"
---